'Teen Tech Thursdays' kick off at the Atlanta Public Library Oct. 4

Send a link to a friend
[September 27, 2012] ATLANTA -- A new teen program begins Oct. 4 at the Atlanta Public Library. With the overwhelming role the Internet plays in today's social life, learning how to use it safely and effectively is critical. "Teen Tech Thursdays" is a hands-on program that shows young people ages 10-17 the ins and outs of using social media and other technology tools in creative and positive ways. Led by Heather Rogers, the teen program runs for five Thursdays in October and November. Sessions will take place at the library from 6 to 7 p.m.
The Oct. 4 session focuses on "Tech Art Jewelry." In this unusual and fun workshop, participants will learn computer components and their features by making wallets from used computer parts.

Oct. 11 is

"All About MeMe." Using the MeMe generator, participants will create posters and screensavers for the library.

Later in October, the group will discuss

"Social Media and Password Protection." Looking at a variety of websites on Oct. 18, participants will learn the importance of using a safe password, as well as how to protect their identity online.

On Oct. 25, in

"Making a Book a Movie," participants will use flip video cameras to make movie trailers about books and upload them to YouTube.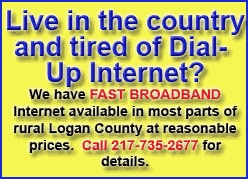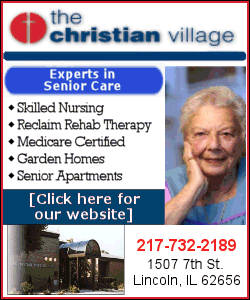 Finally, on Nov. 1 the program will tackle "Wicked Wikipedia." This session explores how information is posted on the Internet and teaches the role misinformation and bias play in Internet content. Participants will create a wiki entry for the library to illustrate this issue.
Registration for Teen Tech Thursdays is recommended but not required, and participants may attend as many sessions as they like. The program is free. Contact the library at 217-648-2112 or email apldinformation@gmail.com for more information.
[Text from file received from Catherine Maciariello]