On Sept. 21, 2009, Raymond and Ruth Gee and three of their children, Justina Constant, Dillen Constant and Austin Gee, were found dead in their home in Beason. A sixth victim, 3-year-old Tabitha Gee, was injured but survived.

At the onset of the investigation, Sheriff Steve Nichols and others involved in the investigation of the deaths classified the slayings as violent acts against the family members. They also noted that they believed the victims knew their assailant or assailants.

This week, on Wednesday afternoon Fultz offered a scenario on what occurred on the night in 2009.

Inside the courtroom of Judge Thomas Harris, Fultz said that Christopher Harris admits he killed 14-year-old Dillen Constant, but he did so in self-defense.

Fultz alleges that on the night of the incident, Harris entered the Gee family home and encountered Dillen Constant (identified in the courtroom as "D.C."), who had just murdered four of his family members. Fultz said, acting in self-defense, Harris killed Constant.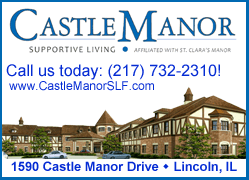 Fultz has filed motions for subpoena duces tecum or a subpoena for the production of evidence, requesting that Judge Harris subpoena the medical, psychological, juvenile and school records of Dillen Constant. He is asking for complete records for the three years prior to the murders; from 2006 through 2009.
Fultz said he believes the records will show that Dillen Constant had psychological issues, was prone to violence and had demonstrated violence against his family prior to the murders.
Fultz had filed the motions for these subpoenas on Aug. 15 of this year. The offices of the state's attorney and attorney general then had until Sept. 14 to file their objections, which they did.
Fultz said that among the objections from the prosecuting attorneys was a claim that Fultz's requests had lacked specificity in what he was hoping to find in the records.
Fultz told Harris: "I believe we have laid out enough facts as to what we are looking for. The evidence will show that Chris entered the home while a crime was being committed against the family. We believe the records will support the fact that D.C. had issues."
Fultz said these records would show that Dillen was prone to violence and angry outbursts. Fultz also held that these records would show that Constant had motive and the capability of committing murder.
Fultz also told Harris that the defense was not seeking these records for a "fishing expedition." He said in good faith he believes the records will support the defense position.
For the prosecution, Illinois Assistant Attorney General Steven Nate presented the state's case for denying Fultz's request. Nate said Fultz believes he will find the evidence because he has been told it is there by Christopher Harris. Nate said Fultz was hoping the records would say what he wanted them to but that Fultz didn't know that they would.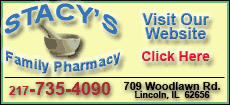 Nate continued that Fultz had not met the requirements or test for the subpoena, saying he needed to show relevance, admissibility and specificity; and he hadn't. He told Judge Harris that Fultz's request was too broad and that in asking for three years' worth of records, he was making a blanket request for records and not specifying what in the records could be relevant.
Nate said that Fultz was basing his request on the fact that Dillen was on medication, but he doesn't know what the condition was or what the meds were, so he couldn't know that it would produce admissible evidence.
Nate concluded that even if Fultz could get past those objections, there was the final objection of privilege. Nate said all the records Fultz was asking for were confidential records and privileged information. Nate added that it is in the public interest to closely guard confidentiality and privilege.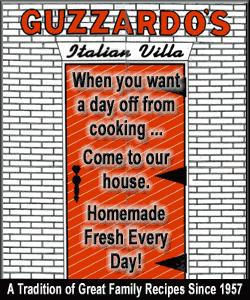 Nate then said that if Judge Harris should decide that Fultz's request was justified, he would then ask that the records be reviewed first by Harris. Nate said he would want the judge to view the records and make the decision to allow both the prosecution and the defense to have the complete record. He also said he didn't want Fultz cherry-picking specific items out of a file without keeping it in proper context.
Nate ended by telling Harris the state would reserve the right to contest the admissibility of the records.
Fultz argued in regard to specificity, saying the Sixth Amendment didn't require that the defense lay out every detail of their case for the prosecution to know
He told Harris that one week prior to the murders, Dillen had broken into his parents' room to steal money. He also said he had heard from a state trooper whose children had an encounter with Dillen on the school bus. The prescription bottle found in the home was a medication for ADHD, and Fultz told Harris the defense believes Dillen had a juvenile record.
Judge Harris asked Fultz what he was asking for specifically, and Fultz said he wanted to subpoena the doctor listed on the pill bottle and the pharmacy.
Harris commented that this request was an example of the vagueness of the request. He commented also on the subpoena regarding juvenile records, saying the request didn't specify what Fultz was looking for. Was it a subpoena for Logan County? Was it to research abuse or neglect? Harris said the requests, as they were, did not allow him to issue a subpoena for a specific reason.
Fultz countered by saying that he didn't feel like he should have to list every single person he wants to talk to. He referred to it as drawing a road map for the prosecution through his defense.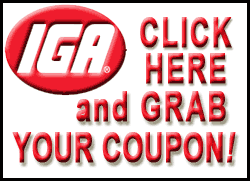 But Harris said that all the facts would have to come out eventually, so why not now. He told Fultz: "I have to have names on the subpoenas. Why have I not been given that?"
Fultz talked about not knowing for sure whom to subpoena, which is why he wanted a broader range. He said, for example, he didn't know what schools Dillen had attended.
He said he also didn't know details of alleged abuse and neglect. He ended by telling Harris it had been a real struggle to find anyone in the family who could tell him where to look for this information.
In the end, Harris denied the motions for the subpoenas but did so "without prejudice," meaning Fultz can file another request, which he plans to do.
Harris gave Fultz until Oct. 5 to file new motions and the state until Oct. 12 to file an answer to the motions.
Fultz asked if he could have a new hearing date soon after Oct. 12, and Harris said he could make arrangements for that. Harris then concluded the public hearing and told all the attorneys they would meet in his chambers.
All the attorneys were in the judge's chambers for approximately 10 to 15 minutes. When they came out, they avoided answering questions from the media but did say the next motion hearing will be on Oct. 16 at 2 p.m.
[LDN]