Others are measured by the numbers of student-athletes who participate.

Then there are those programs like the high school golf program that is a cooperative between Hartsburg-Emden and Delavan.

For them, success is measured by how much the student-athletes learn over the course of the season.

Jason Garber's title within the program may be "head golf coach," but it may as well be "head golf teacher."

Of Garber's 11-player roster, nine are freshmen or sophomores.

More interestingly, about half didn't know how to play the game when they came out for the sport.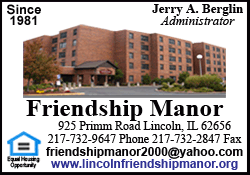 "Being a young team this year, it's a lot of teaching the game to the kids," said Garber. "We talk about the rules of the game. Three of them didn't have their own clubs. It's new lessons for the guys, new philosophies, teaching the basics of the game.
"We talk about it being a gentleman's sport, the etiquette of the game, knowing what to wear, how to wait for people to putt on the green and that kind of stuff."
In some ways, Garber -- in his second year as a head coach -- is a savior for the program. A 2005 Hartem graduate, Garber played golf for two years at Carl Sandburg College, where he also played basketball. After finishing up a master's degree from Western Illinois University, Garber got into coaching as the head golf coach and assistant basketball coach for the Stags.
If he hadn't accepted the job, there may have been no program
"Last year, before they called me to coach, they were considering cutting the program," said Garber. "They were in the process of that. The year before I got there, they only had eight kids go out for the team."
With a young nucleus, it appears the program will be safe for the immediate future. Garber says he's tried to keep things fairly loose and encourages his players to have fun during practice and at meets.
"We're trying to teach them that it's about having fun," said Garber. "It's a social game. It's about enjoying your time out there, relaxing with your friends on the course. I'm not the most demanding of them. I don't expect us all to shoot great scores. I know we're not the best team right now.
"I'm just trying to teach them that it's a sport of honor. This is a game where you keep your own score and you're honest about your score. At the end of the day, we're going to be better people and better students, not just better golfers."
Of course, he can't do it by himself. Garber relies heavily on seniors Dirk Conrady and Zac Hartzler to support his leadership by being examples for their younger teammates.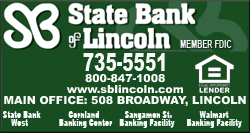 "Their role is huge for me," said Garber of his seniors. "If I need anything, need to contact other players about meets and practices, they are who I can go to. They hold everybody together, especially in the times I can't be around.
"The first two weeks of practice, I put them with our freshman so they can help the younger guys when I can't be around for everybody. Frankly, I needed two people who knew how to keep score."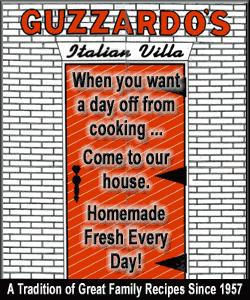 Another unique aspect that comes with being a small program is that Garber's team actually includes both boys and girls.
Daphne Simer and Kaitlyn Dixon are both members of the program and compete with boys during the regular season. Garber is hoping to take them to the IHSA regional tournament in girls golf this season.
The two girls have different levels of skills and experience, but they share a similar "can do" attitude.
Simer was new to the sport this year.
"When she came out, she didn't know the difference between a putter and a driver," said Garber. "But she's very positive... She's the first one to show up for the bus, swinging her golf clubs outside while we wait for the bus. It's nice to see."
Dixon, by comparison, is in her second year as a golfer.
"She got lessons over the summer in Pekin, and she's come back and played pretty good," said Garber of Dixon. "Last year, she didn't compete in any meets for me. This year, she's my number four junior varsity player. ... I've looked up some scores and she has a chance, maybe, to get out of regionals."
The hardest part, in many cases, is teaching the mental aspect of the sport. Golf can be a grueling, cruel game, where one bad shot on one hole can derail an entire round. Recovering from that bad shot or bad hole can be extremely challenging, especially for an inexperienced golfer.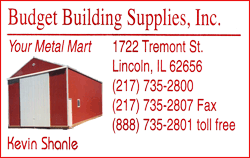 "The mental part is about the most coaching anyone can do in the sport of golf," said Garber. "You can't really physically help them, or call any plays to help them, right? So it's encouraging them when they're down, bringing their spirits up so they're mentally not too down on themselves. Just keep the round going.
"It's a lot of grinding things out. Keep going, on tough days."
Male or female, golf novice or golf veteran, Garber attempts to teach them all something.
It's his hope that, over time, the program can grow and develop.
With continued teaching, of course.
___
Roster:
Hartsburg-Emden golfers
Dirk Conrady, senior

Doug Phillips, freshman

Josiah Gass, sophomore

Daphne Simer, junior

Dustin Wilham, sophomore

Delavan golfers
Zac Hartzler, senior

Sam Hodges, freshman

Teagan Teal, freshman

Josh Matthews, sophomore

Kaityln Dixon, sophomore

Ryan Borton, junior

Jon Gibson, sophomore
[By JUSTIN TIERNEY]