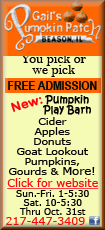 "We have had a really good late turnout and are up to right around 500 volunteers, which is above where we were at going into the last two years' project dates," said Dustin Fulton, preaching minister at Jefferson Street Christian Church and public relations coordinator for TFL. "However, due to the amount of labor involved in some of the bigger projects this year, we still need at least 100 more volunteers to complete all of the projects."

Fulton adds that if they have that turnout, they won't have to say no to any of the approved project requests.

Anyone who wants to volunteer can simply show up at Latham Park on Saturday starting at 8:30 a.m., and they will be assigned to a specific project. Volunteers are also asked to bring any tools they might be able to use on projects, such as gloves, hand tools, ladders and especially trucks.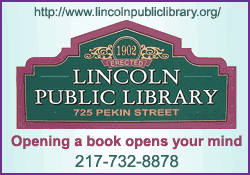 Those who have signed up ahead of time but have not heard from their project leader by Saturday morning should go to Latham Park to get their project assignment.
Also, any participants wishing to purchase this year's T-shirt can do so at the park for $10 each.
This year there are several midsize to large-scale projects.
"We will be constructing two good-sized wheelchair ramps for people who need help with home accessibility," said Norm Newhouse, Together for Lincoln president.
There are also more than 30 weatherization projects, which typically involve installing multiple windows in a home. Volunteers on Saturday will also be painting, assisting with basic electrical and plumbing repairs, and even visiting nursing home residents, among many other things.
Fulton encourages families to come and serve together.
"I think it's great for children to serve with their parents and siblings and experience how rewarding it is to give back to those throughout the community," Fulton said.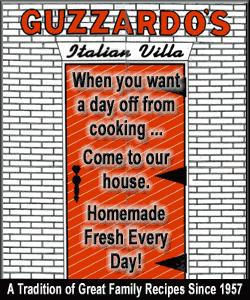 There is also an opportunity to be involved on Sunday night during the community worship service in the Hargrove Chapel at Lincoln Christian University. Several of the songs during the service will be led by a community choir. Those wishing to be part of the choir can come to the LCU chapel from 3 to 5 p.m. Sunday for a rehearsal.
The 7 p.m. worship service will feature former WAND-TV sports anchor Ron Rector. Rector is currently the campus minister for South Pointe Church in Decatur, a new church start sponsored by Grace United Methodist Church, where he has served on the ministry staff since March 2010.
Following his 13 years at WAND-TV (1989-2002), Rector served as area representative for the Greater Decatur Fellowship of Christian Athletes. He was also pastor of Maroa Christian Church for seven years. He is a 2011 graduate of the Lincoln Christian University Seminary.
Rector says he can't wait to share how the Lord is using the disability of multiple sclerosis in his life for God's glory.
An offering will be collected at the end of Sunday night's service.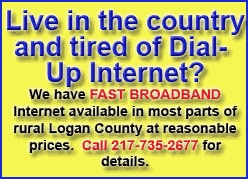 "We have never done this in previous years," said Fulton, "but basically everything that is given will be matched dollar for dollar by the Woods Foundation as seed money for next year's TFL, as well as for ongoing needs such as wheelchair ramps that have become year-round projects for TFL volunteers."
The Woods Foundation in Lincoln has agreed to match individual and businesses donations given between now and the end of the year, up to $10,000.
[By DARA BROCKMEYER]