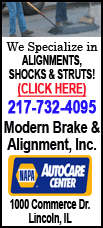 Today's highlight in history:
On Sept. 28, 1787, the Congress of the Confederation voted to send the just-completed Constitution of the United States to state legislatures for their approval.
On this date:
In 1066, William the Conqueror invaded England to claim the English throne.
In 1542, Portuguese navigator Juan Rodriguez Cabrillo arrived at present-day San Diego.
In 1841, Henry Wadsworth Longfellow completed his poem "Excelsior."
In 1850, flogging was abolished as a form of punishment in the U.S. Navy.
In 1920, eight members of the Chicago White Sox were indicted for allegedly throwing the 1919 World Series against the Cincinnati Reds. (All were acquitted at trial, but all eight were banned from the game for life.)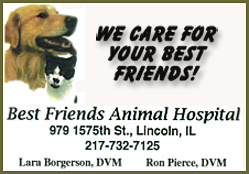 In 1924, three U.S. Army planes landed in Seattle, having completed the first round-the-world trip by air in 175 days.
In 1937, President Franklin D. Roosevelt dedicated the Bonneville Dam in Oregon.
In 1939, during World War II, Nazi Germany and the Soviet Union signed a treaty calling for the partitioning of Poland, which the two countries had invaded.
In 1962, a federal appeals court found Mississippi Gov. Ross Barnett in civil contempt for blocking the admission of James Meredith, a black student, to the University of Mississippi. (Federal marshals escorted Meredith onto the campus two days later.)
In 1974, first lady Betty Ford underwent a mastectomy at Bethesda Naval Medical Center in Maryland, following discovery of a cancerous lump in her breast.
In 1987, U.S. Rep. Patricia Schroeder, D-Colo., announced in Denver that she would not run for the Democratic presidential nomination. "Star Trek: The Next Generation" premiered in syndication.
In 1989, deposed Philippine President Ferdinand E. Marcos died in exile in Hawaii at age 72.
Ten years ago: Iraq defiantly rejected a U.S.-British plan for the United Nations to force President Saddam Hussein to disarm and open his palaces for weapons searches. Finance leaders meeting in Washington directed the International Monetary Fund to work on new approach to resolving global debt crises. U.S. Rep. Patsy Mink, a 12-term Democratic congresswoman from Hawaii, died in Honolulu at age 74.