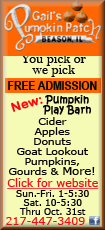 How to coach a football team after a big victory?

That was the question facing Lincoln's head football coach in the aftermath of last week's upset homecoming victory over Springfield. The Railers beat the Senators by a final tally of 28-21.

Keeping the Railers humble and focused was McDonald's top priority this week, ahead of tonight's game at Taylorville.

Not a bad problem to have, really.

"We thought about that," said McDonald when asked if last week's victory affected this week's preparation. "It was a big win last week, coming off of the excitement of homecoming week, where every night there were things that the guys were involved in and things during the day, along with just the reminders and the excitement of homecoming week.

"Early in the week, it felt like there was a little bit of a lull. But we've picked it up the last couple of days in practice. I think we're back, refocused. The guys are on a mission and ready to take another big step forward this Friday."
A trap in Taylorville?
In many ways, tonight's contest is setting up a classic "trap game" for the Railers.
Lincoln is coming into the game riding high after their best victory in some time. With two wins under their belt, the Railers know they're quite capable of beating an opponent with a record of 1-4.
But, that's where things get tricky with the Tornadoes.
Taylorville's four losses are to high-quality Central State Eight teams: Chatham-Glenwood, Rochester, Sacred Heart-Griffin and Springfield High. The Tornadoes won their first game last week, but it was against Princeton, a school with only 591 students -- far below any other team in the Central State Eight conference -- and they have not won a football game this season. Taylorville won by a final score of 28-0.
So, with it being tough to gauge Taylorville's talent this season, McDonald and his coaches are relying on what they've known from previous years.
That means fans should expect an evenly matched dogfight.
The teams have gone into overtime in each of the last two seasons. In 2010, the Railers won 30-24 in overtime at Taylorville. Last season, Lincoln lost 13-12 on a failed two-point conversion attempt in overtime.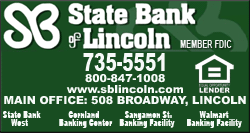 Another indicator the game should be close: the nearly identical school enrollment. Lincoln's enrollment is 841, while Taylorville's sits at 844.
McDonald has implored his team to respect their opponent.
"Forget about their record being 1-4," said McDonald. "They've lost to Rochester, Chatham, Springfield and Sacred Heart-Griffin, who are four very good ballclubs.
"They take a lot of pride in their football program. It's homecoming for them. They're going to play extremely hard, flying around the ball. And they're coming off a win, which is a little confidence boost and a taste of victory. They've gotten their reward for all the hard work they've been putting in. We've got to come out ready to play."
Veteran linemen happy to lead
With the teams being so evenly matched, it could be a game that's won in the trenches.
That could be where the Railers have an advantage.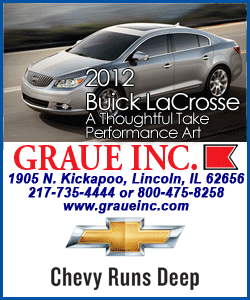 Lincoln sports four senior starters on the offensive line. Riley Reid, Austin Brummett, Daniel Bacon and Caleb Awe all bring size and experience to the line. Brandon Aper, another senior, was a reliable member of the unit before suffering an injury that has kept him out of recent games.
All season long, the linemen have helped facilitate the Lincoln offense.
"I think we've been all right," said Reid of the group's performance this season. "We can still improve of course, though. There's always room for improvement."
Reid, Brummett and Bacon each play both ways for Lincoln, a difficult task for such a physically demanding position.
McDonald's expectations for the group have been high all season.
"I've told them from the beginning, and I've reiterated it every week before our games, the high expectations I have of them and the weight that's on their shoulders as senior linemen," said McDonald. "I expect them to lead our team. I've issued a challenge to them week after week. I've been pleased with the tenacity they've played with week after week.
"Three of them play both ways. They're big guys, and it's even harder for big guys to be on the field that long without getting rest. They've continued to come out and work daily in practice, get better. In a sense, they're the big brothers of the football team."
They've certainly been the big brothers to junior quarterback Austin Krusz, who had to earn the seniors' trust after entering the season with very little varsity experience.
"Our relationship with him is a great," said Reid. "We felt like, as a young quarterback, we needed to include him in some of the senior activities so that he knows what's going on. His success is based on our success in a lot of ways. We get along pretty well."
The chemistry will have to be in place again against Taylorville. While Lincoln is likely to have an advantage is size and strength, McDonald warned that the Tornado defensive front is likely to be quick and dangerous.
"For us to be successful and move the ball, then our line of scrimmage has to move. We've got to get locked on to guys, block and sustain blocks," said McDonald. "Taylorville is going to be aggressive. They're going to have tough, athletic defensive linemen. They always do. They're usually pretty strong for their size and pretty explosive coming out of their stances. We've got to be as quick and explosive as we can and be determined to move the line of scrimmage."
"They've been tough the last two years," said Reid. "I think this is a game that will come down to the line and the play of Krusz. We can't make mistakes. We have to keep those to a minimum."
[By JUSTIN TIERNEY]
Justin Tierney's Railer football reports