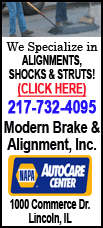 Candle lanterns will illuminate the 1830s village while fireplaces will entice visitors into many of the log buildings on the main street during the annual Candlelight Walk at Lincoln's New Salem, scheduled for Oct. 5 and 6 from 7 to 9 p.m.

The event is free and open to the public, and is sponsored by the Illinois Historic Preservation Agency and the New Salem Lincoln League. The Candlelight Walk offers the only opportunity to see the village at night. The event will be canceled only in the event of severe weather.

Staff and volunteers in period clothing will be inside many of the log homes and shops in the village to talk about life in 19th-century Illinois. Gingerbread and cider will be served in the Rutledge Tavern. Live music in the village will be provided by The Prairie Aires and the Sacred Harp Shape Note Singers. Musicians will perform on traditional musical instruments such as harps and dulcimers throughout the village.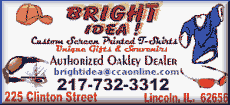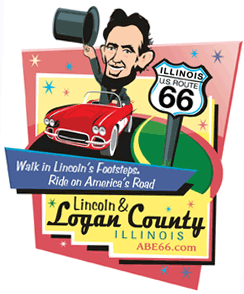 The Museum Store, Bookstore and Souvenir Shop operated by the New Salem Lincoln League will be open, as well as the Visitor Center and the New Salem Tradition Exhibit. OMGosh! Bistro at New Salem will be open from 9 a.m. to 10 p.m. both days.
Lincoln's New Salem State Historic Site, administered by the Illinois Historic Preservation Agency, is two miles south of Petersburg and 20 miles northwest of Springfield on Route 97. Tours are free, although a donation of $4 for adults, $2 for children and $10 per family is suggested.
[Text from file received from the Illinois Historic Preservation Agency]