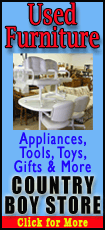 Today's highlight in history:
On Sept. 29, 1862, Prussia's newly appointed minister-president, Otto von Bismarck, delivered a speech to the country's parliament in which he declared the issue of German unification would be decided "not through speeches and majority decisions" but by "iron and blood (Eisen und Blut)." (Some references give the date of this speech as Sept. 30, 1862.)
On this date:
In 1789, the U.S. War Department established a regular army with a strength of several hundred men.
In 1829, London's reorganized police force, which became known as Scotland Yard, went on duty.
In 1902, William Topaz McGonagall, affectionately remembered as one of Britain's worst poets (if not the worst), died in Edinburgh, Scotland.
In 1907, the foundation stone was laid for the Washington National Cathedral, which wasn't fully completed until this date in 1990.
In 1912, movie director Michelangelo Antonioni was born in Ferrara, Italy.
In 1938, British, French, German and Italian leaders concluded the Munich Agreement, which was aimed at appeasing Adolf Hitler by allowing Nazi annexation of Czechoslovakia's Sudetenland.
In 1957, the New York Giants played their last game at the Polo Grounds, losing to the Pittsburgh Pirates, 9-1. (The Giants moved to San Francisco.)
In 1962, Canada joined the space age as it launched the Alouette 1 satellite from Vandenberg Air Force Base in California. The musical "My Fair Lady" closed on Broadway after 2,717 performances.
In 1978, Pope John Paul I was found dead in his Vatican apartment just over a month after becoming head of the Roman Catholic Church.
In 1982, Extra-Strength Tylenol capsules laced with cyanide claimed the first of seven victims in the Chicago area. (To date, the case remains unsolved.)
In 1987, Henry Ford II, longtime chairman of Ford Motor Co., died in Detroit at age 70.
In 2005, John G. Roberts Jr. was sworn in as the nation's 17th chief justice after winning Senate confirmation.
Ten years ago: Israel bowed to U.N. demands and U.S. pressure, pulling troops and tanks out through the barbed wire encircling Yasser Arafat's West Bank headquarters. West Coast longshoremen were ordered off their jobs for a second time in a costly labor dispute with shipping lines. Europe beat the Americans to win the Ryder Cup, 15 1/2-12 1/2.