[September 29, 2012]
Send a link to a friend
Tuesday brought a flurry of businesses and organizations from across the globe to the campus of Lincoln Christian University for the annual Internship Fair.

Current LCU students gathered in the Laughlin Center to talk with representatives from dozens of companies, churches and charitable organizations. These recruiters were interested in hosting LCU students as interns. Nearly every degree program in LCU's School of Undergraduate Studies requires an internship as part of the four-year path to graduation. The Internship Fair is an important place for undergraduate students to network and prepare for this opportunity.

Pictures and text provided by Kim Turner, Lincoln Christian University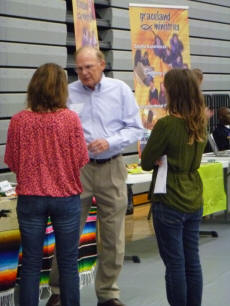 A representative from De Ninos, Mexico, invites two LCU students to experience an international internship.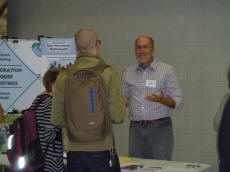 Ed Plumier from Restoration House Ministries, based in Manchester, N.H., speaks with LCU junior Joe Slavich.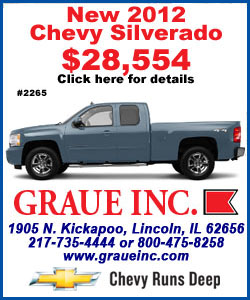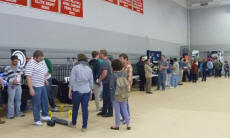 Students were free to pick and choose which representatives they were interested in talking to about future internships.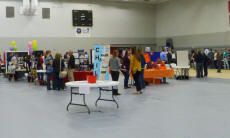 And they had plenty of choices, as the walls of the Laughlin Center were lined with booths as well as several occupying the center of the room.