Dealing with the drought
By John Fulton

Send a link to a friend
[April 04, 2013] It's been said the effects of drought linger for up to seven years. After the scorcher we had last year, effects can already be seen. Most of the ill effects are seen on lawns, trees and shrubs. Here are a few early spring pointers for dealing with the damage done.
For lawns, what you see is what you get as far as live plants and dead ones. We had an amazing recovery in most lawns last fall. Hurricane Isaac saved the day in the "nick of time." A few more weeks, and we truly would have been starting from scratch. For now, assess the size of dead areas. Areas larger than about a foot across will not fill in this year on their own, so some additional seed should be planted quickly. Scratch in 2 to 4 pounds per 1,000 square feet by using a garden rake. Start by raking, spread the seed, rake again, then tamp it down and hope for better growing conditions this year. Just make sure you don't apply crabgrass preventer, since it will kill the seeds you want to germinate as well as the crabgrass.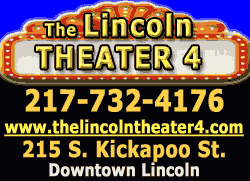 As for trees and shrubs, some damage is already evident. Other damage is going to become apparent over the next few years. If plants don't leaf out by mid-May, the story is probably written (and that means they are history). The best thing to do is to keep them growing aggressively by applying fertilizer at the lawn rate -- about 8 pounds of 12-12-12 per 1,000 square feet of drip area. If you are fertilizing the entire lawn, that is sufficient. The trees will actually get the nutrients before the grass.
Garlic mustard
Garlic mustard is considered an invasive species, and some states have declared it a noxious weed. Illinois hasn't declared it such, at least not yet. The problem with garlic mustard is how quickly it spreads. It spreads so quickly it tends to choke out much of the desirable undergrowth in timber areas. At this time of year, the plants are still in the rosette stage described below, but they will soon begin to extend their flower stems if they are in their second year of growth.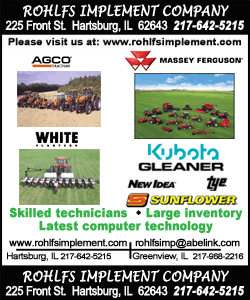 Garlic mustard is a cool-season biennial herb with stalked, triangular to heart-shaped, coarsely toothed leaves that give off an odor of garlic when crushed. First-year plants appear as a rosette of green leaves close to the ground. Rosettes remain green through the winter and develop into mature flowering plants the following spring. Flowering plants of garlic mustard reach from 2 to 3 1/2 feet in height and produce buttonlike clusters of small white flowers, each with four petals in the shape of a cross.
Control of garlic mustard is somewhat difficult. Seeds can remain viable in the soil for at least five years. Small amounts, including the roots, can be pulled up. Garlic mustard can regrow from root material. For herbicides, glyphosate (Roundup) is the most often recommended. Remember, glyphosate kills broadleaves and grasses it gets on. There has been some success with 2,4-D LV400 where there aren't concerns with other understory plants. Very large patches have been controlled with fire, but that completely destroys the understory of timbers. Remember to monitor areas for at least five years due to the seed dormancy period.
[By JOHN FULTON, University of Illinois Extension]