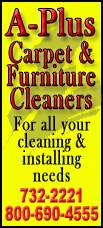 While there has been a slight improvement since fall 2012, drought conditions are still serious, with 67 percent of the states remaining at the most intense measurement of D4, exceptional drought. The primary area covers most of the central portion of the country, beginning west of Illinois.

As of Feb. 21, portions of the western edge of Illinois and upper northwest Illinois were still in drought, but improving.

In a three-month outlook starting Feb. 21, while there may be slight recovery, drought is expected to persist and possibly worsen over much of the most serious drought areas in the U.S.

March, April and May are forecast to bring above-normal temperatures for most of the nation, including Illinois, with above-normal rainfall anticipated for the Great Lakes region and surrounding states.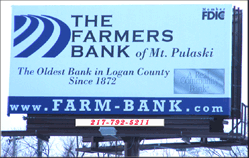 For those who prefer the old ways, or maybe some entertainment value with their forecast, the Farmers' Almanac is another way to get your forecast. Printed since 1818, the publication features weather, but is also chock-full of other useful information, humor, advice, trivia and helpful tips. (http://www.farmersalmanac.com/)
A quick look at the Farmers' Almanac two-month forecast starting March 4 suggests the same precipitation as NOAA is forecasting: a wet period. Temperatures are not provided.
Released annually in September, the Farmers' Almanac offers 16 months of weather predictions made as far out as two years in advance. The publishers explain that they use a "top secret mathematical and astronomical formula, that relies on sunspot activity, tidal action, planetary position and many other factors."
Their readers and purported independent studies of their forecasts claim 80-85 percent accuracy.
Here's a look at an entirely different almanac, The Old Farmer's, started in 1792. It's older. Old Farmer's Almanac indicated agreement with NOAA in warmer temps: 5 degrees above average in March and 3 degrees above in April.
The Old Farmer's Almanac forecasts that March and April precipitation would finish an inch below average rainfall. If that actually suggests that it would be drier, then it would be opposite of the NOAA and the Farmers' Almanac prediction of wet. But wait, that would not encompass the same time frame. May could reverse the trend and end the three-month cycle wet also. We'll just have to wait and see.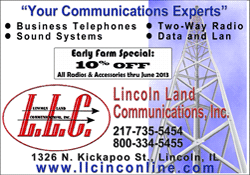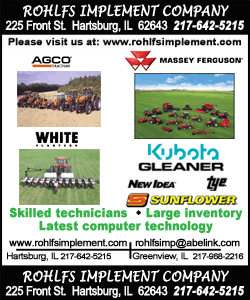 Here is the Old Farmer's Almanac 2013 Long-Range Weather Forecast for Springfield, Illinois:
(Copy)
Annual Weather Summary: November 2012 to October 2013
Winter will be colder than normal in the east, with above-normal temperatures in the west. The coldest periods will be from late December through early January and in mid-January and early and mid-February. Precipitation and snowfall will generally be below normal, with the snowiest periods in early to mid-November, early January, and early March.
April and May will be warmer and drier than normal, with an especially warm first half of April.
Summer temperatures and rainfall will be near normal, on average, despite a tropical rainstorm threat in mid-June. The hottest periods will be in early to mid-July, late July, and mid-August.
September and October will be warmer and drier than normal.
--From http://www.almanac.com/weather/
longrange/IL/Springfield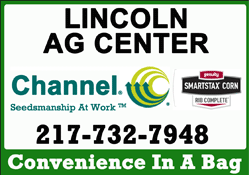 See The Old Farmer's Almanac long-range weather forecasts for major cities in Illinois:
http://www.almanac.com/weather/longrange/IL
[By JAN YOUNGQUIST]
Spring 2013
Logan County Farm Outlook