Hannibal-LaGrange jumped out to an early lead in the first game, rattling off four runs in the top half of the first inning. They proceeded to score in every inning after that, including five runs in the top of the fifth.

It was a tough day on the mound for LCU senior pitcher Justin Walen (Shelbyville, Shelbyville High) as he gave up seven earned runs in four innings of work. For Hannibal-LaGrange, sophomore pitcher Javier Medina (Caracas, Venezuela) gave up no earned runs while striking out eight and allowing only two hits during his five innings of work.

The second game of the doubleheader proved to be a battle as, once again, Hannibal-LaGrange started off hot, scoring two runs in the top of the first inning. LCU was able to respond with a run in the bottom of the third inning. Hannibal-LaGrange grabbed two more runs in the sixth and seventh innings. As LCU came to bat in the bottom of the seventh, they looked poised to make a comeback as they were able to score a run while also getting two runners on base, with two outs and cleanup hitter Ty Unger (Lincoln, Lincoln Community High) up to bat. Hannibal-LaGrange pitcher Brad Stewart (Abingdon) went toe-to-toe with Unger, eventually striking him out to close out the game.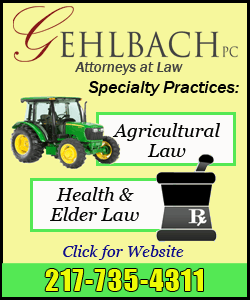 From the plate for LCU, sophomore Micah Wolfe (Mattoon, University of Northwestern Ohio) led the way, going 3 for 5 and knocking in two RBIs. LCU pitcher Matt Krause (Mount Zion, Mount Zion High) pitched a solid ballgame, going all seven innings while giving up only three earned runs.
For Hannibal-LaGrange, freshman Logan Phillips (Salem) went 3 for 6 while scoring two runs and grabbing two RBIs. Freshman Brett Anderson (Ashland, Mo.) went 3 for 5 from the plate, with all three of his hits being singles.
LCU will try again for their next wins as they host St. Louis Christian College next week on Tuesday at the LCU baseball field. Games will be at 1 and 3 p.m. LCU's previously scheduled games at Maranatha Baptist Bible College on Thursday have been canceled due to field conditions at Maranatha.
___
LCU's School of Undergraduate Studies is a member of the National Christian College Athletic Association, Division II. Founded in Lincoln in 1944, Lincoln Christian University's three schools -- the School of Undergraduate Studies, the Hargrove School of Adult & Graduate Studies, and the Seminary -- share a mission to nurture and equip Christians with a biblical worldview to serve and lead in the church and the world. For more information about the Red Lions, visit LincolnChristian.edu/athletics.
[Text from file received from Lincoln Christian University]