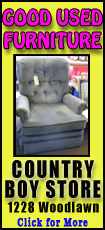 Today's highlight in history:
On April 5, 1933, President Franklin D. Roosevelt signed an executive order creating the Civilian Conservation Corps and an anti-hoarding order that effectively prohibited private ownership of gold.
On this date:
In 1614, Pocahontas, daughter of the leader of the Powhatan tribe, married English colonist John Rolfe in Virginia. (A convert to Christianity, she went by the name Lady Rebecca.)
In 1621, the Mayflower sailed from Plymouth Colony in present-day Massachusetts on a monthlong return trip to England.
In 1792, President George Washington cast his first veto, rejecting a congressional measure for apportioning representatives among the states.
In 1862, during the Civil War, the monthlong Siege of Yorktown began in Virginia.
In 1887, in Tuscumbia, Ala., Anne Sullivan achieved a breakthrough as her blind and deaf pupil, Helen Keller, learned the meaning of the word "water" as spelled out in the Manual Alphabet.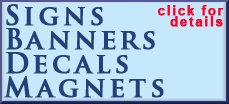 In 1895, Oscar Wilde lost his criminal libel case against the Marquess of Queensberry, who'd accused the writer of homosexual practices.
In 1951, Julius and Ethel Rosenberg were sentenced to death following their conviction in New York on charges of conspiring to commit espionage for the Soviet Union.
In 1964, Army General Douglas MacArthur died in Washington at age 84.
In 1976, reclusive billionaire Howard Hughes died in Houston at age 70.
In 1986, two American servicemen and a Turkish woman were killed in the bombing of a West Berlin discotheque, an incident which prompted a U.S. air raid on Libya more than a week later.
In 1987, Fox Broadcasting Co. made its prime-time TV debut by airing a total of three times the premiere episode of "Married... with Children" followed by "The Tracey Ullman Show."
In 1988, a 15-day hijacking ordeal began as gunmen forced a Kuwait Airways jumbo jet to land in Iran.
Ten years ago: U.S. officials declared a near chokehold on the Iraqi capital Baghdad even while warning that many other parts of Iraq were not yet under allied control. A prison riot in northern Honduras left 69 inmates dead and dozens injured.