Anyone who has the free State Farm Neighborhood Assist Facebook application can vote until April 22 for the NH-M Technology Project to help bring $25,000 to New Holland-Middletown. To vote for NH-M Technology Project, go to https://apps.facebook.com/
sf_neighbor_assist/. Anyone voting is allowed up to 10 votes per day.

NH-M Community Supports Education is committed to raising $80,000 to purchase a combination of laptops and tablets plus infrastructure and software to help build skill sets in the NH-M District 88 K-8 students. The grant money, along with what the committee has raised so far, would move the total to two-thirds of the project funding.

In addition, the NH-M Community Supports Education committee will host Running with the Mustangs on April 13. The event includes a 5K, Kid's Run, Phyllis Blaum memorial, food, 50-50, raffles and a live auction. For details, see publicity links at the end of this article.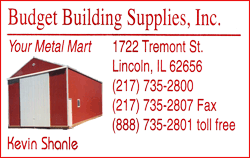 Three thousand submissions were received through State Farm Neighborhood Assist, a youth-led philanthropic program that empowers communities to identify issues in their neighborhood. At least one cause was received from every eligible state, district and province in the United States and Canada. Then, the State Farm Youth Advisory Board, a diverse group of 30 students who are passionate about social responsibility, reviewed the submissions and selected 200 finalists based on criteria they created.
Once the Youth Advisory Board selected the top 200, the program connected each cause with a local nonprofit that can help solve the problem. Forty-three states and Canadian provinces have causes in the top 200.
On April 29, the top 40 vote-receiving causes will be announced on the Facebook app and a $25,000 grant will be awarded to the affiliated nonprofits.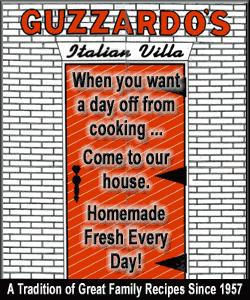 State Farm and its affiliates are the largest provider of car insurance in the U.S. and a leading insurer in Canada. In addition to providing auto insurance quotes, their 17,800 agents and more than 65,000 employees serve 81 million policies and accounts -- more than 79 million auto, home, life and health policies in the United States and Canada, and nearly 2 million bank accounts. Commercial auto insurance, along with coverage for renters, business owners, boats and motorcycles, is also available. State Farm Mutual Automobile Insurance Co. is the parent of the State Farm family of companies. State Farm is ranked No. 43 on the Fortune 500 list of largest companies. For more information, visit http://www.statefarm.com/, or in Canada visit http://www.statefarm.ca.
The State Farm Youth Advisory Board is comprised of 30 students, ages 17-20, from across the United States and Canada who serve a two-year term. They are a diverse group of full-time students at high schools and universities. Each member commits about 15 hours a month to the board and participates in three face-to-face meetings per calendar year. Their directive is to implement a $5 million-a-year signature service-learning initiative to address issues important to youth and communities. The board is completely autonomous and youth-driven, and it funds projects focused on board-selected issues that affect youth. The board will fund the 40 grants awarded through the State Farm Neighborhood Assist program with a portion of its $5 million funding in 2013. For more information on the Youth Advisory Board, visit www.statefarmyab.com.
___
[Text from State Farm Neighborhood Assist news release received from Karen Davison]