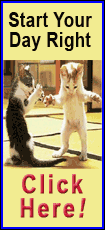 Today's highlights in history:
On April 8, 1913, the 17th Amendment to the Constitution, providing for popular election of United States senators (as opposed to appointment by state legislatures), was ratified. President Woodrow Wilson became the first chief executive since John Adams to address Congress in person as he asked lawmakers to enact tariff reform.
On this date:
In 1820, the Venus de Milo statue was discovered by a farmer on the Greek island of Milos.
In 1913, the Republic of China's first parliament convened.
In 1935, President Franklin D. Roosevelt signed the Emergency Relief Appropriations Act, which provided money for programs such as the Works Progress Administration.
In 1943, President Franklin D. Roosevelt ordered a freeze on wages and prices to combat inflation.
In 1946, the League of Nations assembled in Geneva for its final session.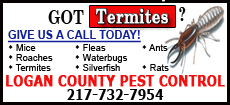 In 1952, President Harry S. Truman seized the American steel industry to avert a nationwide strike. (The Supreme Court later ruled that Truman had overstepped his authority, opening the way for a seven-week strike by steelworkers.)
In 1963, "Lawrence of Arabia" won the Oscar for best picture at the Academy Awards; Gregory Peck won best actor for "To Kill a Mockingbird" while Anne Bancroft received best actress honors for "The Miracle Worker."
In 1973, artist Pablo Picasso died in Mougins (MOO'-zhun), France, at age 91.
In 1974, Hank Aaron of the Atlanta Braves hit his 715th career home run in a game against the Los Angeles Dodgers, breaking Babe Ruth's record.
In 1988, TV evangelist Jimmy Swaggart resigned from the Assemblies of God after he was defrocked for rejecting an order from the church's national leaders to stop preaching for a year amid reports he'd consorted with a prostitute.
In 1993, singer Marian Anderson died in Portland, Ore., at age 96.
In 1994, Kurt Cobain, singer and guitarist for the grunge band Nirvana, was found dead in Seattle from an apparently self-inflicted gunshot wound; he was 27.
Ten years ago: U.S.-led military strikes in Baghdad hit a hotel housing hundreds of journalists and an Arab television network, killing three journalists. Kidnapper-rapist John Jamelske, who had imprisoned five women and girls, one after another, as sex slaves inside a makeshift dungeon in his DeWitt, N.Y., home, was arrested. Connecticut won its second straight NCAA women's basketball championship, defeating Tennessee 73-68.