When LCPA supervisor Steve Siltman came to the Logan County Board with the request in January, he said: "It's time to do something. We haven't had an increase on the tax levy in 30 years. What we could do 30 years ago, we can just no longer do, particularly in purchasing ambulances and keeping them updated."

It was the 1970s when the service was established by the county with a 5-cent levy per $100 property value. Over the years, the agency often did not take increases in the levy amount when it could have, which then, due to tax caps, led to the levy only reaching the 3.61 cents in effect today.

The purpose of the levy was to purchase ambulances when needed and to subsidize inherent losses that come with operating a rural service.

Some basic comparative data:
1970s -- 3 ambulances handled 2,000 calls per year.

2012 -- 5 ambulances handled 4,200 calls per year.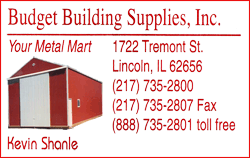 A box-type ambulance in the 1970s cost $50,000. The same box-type ambulance now costs $130,000, but the agency has found the medium-duty ambulance, which upfront costs $180,000, a better choice.
The maximum amount the 3.61-cent levy can generate today is $127,000.
Significant cuts in reimbursements, rising operational costs and increased service demand are now making it difficult for the agency to keep its budget in the black. This year, besides bare-bones cuts, employee wages were also frozen.
Siltman cited a few of the operational losses inherent to the industry. "For every dollar we charge, we get 50 cents back," he said.
Siltman said that of 4,000 service calls, nearly 1,000 are a lesser charge or unchargeable. This happens when people call for help and may receive some level of treatment, but don't need or want transport for hospitalization. Accidents or medical needs that take place on either of the two interstates in the county, Medicare and Medicaid cases also result in diminished reimbursements.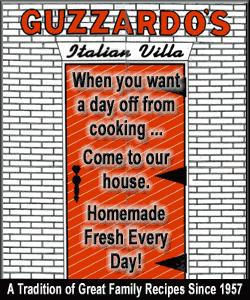 The LCPA is known and appreciated locally for maintaining the highest standards of training in medical transport and for working cooperatively with the medical community, other emergency and response teams.
The paramedic team is top-notch with a highly skilled staff that pursue the latest in advanced training. LCPA medics are certified in advanced cardiac life support, pediatric advanced life support, pre-hospital trauma life support and CPR, and train monthly on current standards.
This year LCPA has been chosen to receive Prairie STAT Heart's top award to transporters for best coordination in field. The Stat Heart program, begun in 2004, is used by 21 hospitals and has more than 100 participating transporters.
The cardiovascular program trains paramedics to identify an acute myocardial infarction (heart attack), begin treatment and transport the patient from field directly to the cath lab, resulting in the best possible outcome.
LCPA has been involved in the Stat Heart program since its beginning. New protocols have led to improved results. "We're getting better and better," Siltman said.
By resolution, the Logan County Board fully backed LCPA's request for increasing the ambulance levy by 5 cents.
[LDN]
Prairie STAT Heart:
http://www.prairiecardiovascular.com/statheart.html