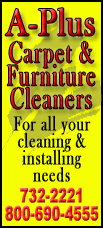 Elkhart
In the village of Elkhart, there are no candidates for the position of village president and none for village clerk.
There are three trustee seats available but only one candidate on the ballot: K. Lyle Fout.
Latham
For the village of Latham, the position of mayor is available but no candidate is listed on the ballot. There is, however, one write-in space.
For village trustee, three seats are available with only one candidate, Mark J. Morgan, on the ballot. There are also three write-in spaces.
Lincoln
In Lincoln the mayoral race is uncontested as incumbent Keith Snyder is the only one running for the next four-year term.
The change in wards in the city means that all four wards are technically vacant. Within each ward, two seats are available and two candidates are running. All the candidates are incumbents. After the election a lottery will be held in city council to determine which alderman will serve a two-year term and which will serve for four years. There will be four of each.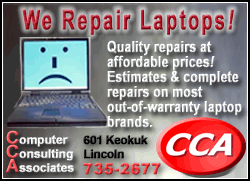 Incumbents Chuck Conzo and Susan Gehlbach are running for city treasurer and city clerk respectively, and uncontested.
Mount Pulaski
In the city of Mount Pulaski, the position of mayor will be filled by one of three candidates. Those running for the office are incumbent James Fuhrer and candidates Dennis L. Clemons Sr. and Charles Friend.
For the position of Ward 1 alderman, one seat is available but no candidate running.
Library trustees
For the position of Ayer Public Library district trustee, there are four seats available and three candidates running.
For Barclay Public Library trustee, four seats are available with two candidates and one write-in space on the ballot.
School boards
Many of the school board races are highly contested this year.
For the Chester East-Lincoln school board, there are two seats available for a two-year term with three candidates: Larry Hall, Jeffrey Brooks and Tish Podunajec
For the Chester East-Lincoln four-year terms, there are four seats with eight candidates battling for the positions. The candidates are Tina Warfel, Ben Roland, Jason Toft, Leslie Starasta, Josh Long, Lori Birnbaum, Kenda Kitner and Randy Wolf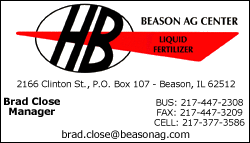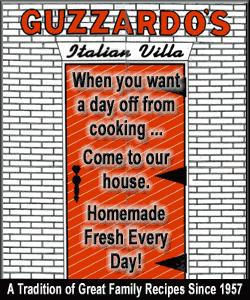 The Mount Pulaski school board has four seats available and seven candidates hoping to fill them. The candidates are David Smith, Douglas T. Martin, William G. Rucks, John Stewart, Scott E. Doerr, Joseph Olson and Ashley Lynn Combs.
In Lincoln, the District 27 school board has four seats and five candidates: Kurt Hullinger, Brian Stoltzenberg, Dawn Fry, Blinn Bates and Stephen Rohrer
Lincoln Community High School board has four seats available and six candidates hoping to fill the positions. Those candidates are Reatha Owen, Jim Allen, Andrea Hake, Steve Brown, Jim Mammen and Mark Aughton.
Of all the school boards, New Holland-Middletown is the one that does fall short on candidates for available seats. There are three seats available with only two candidates running: Richard Dobey and John Coers.
Township assessors
After this election there will be a shortage of township assessors.
No one is running for the positions in East Lincoln Township; Lake Fork, Laenna and Aetna combined township; Oran and Atlanta combined township, Mount Pulaski and Chester combined township, Elkhart, Hurlburt, Broadwell and Corwin combined township; and Sheridan and Prairie Creek combined township;
Referendum questions
There are also three referendum questions on the ballot. One will affect voters countywide; another affects those in the Atlanta community; and a third will affect voters in New Holland.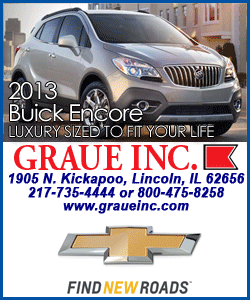 A referendum requesting an increase in the tax levy for the Logan County Paramedic Association will be put to all voters. A "yes" vote on the question will indicate voters are in favor of the increase.
A referendum question to increase the tax levy for the Atlanta Public Library will affect voters in that library district. A "yes" vote on the question will indicate voters are in favor of the increase.
For residents of the village of New Holland, a question will be put forward regarding electric aggregation. Voters will be asked if they want the village to select an electricity provider on their behalf. With this referendum as well, a "yes" vote will send the message that voters want the village to make the selection.
[LDN]