Due to several board members resigning since the last election, two of those just last November, the only member of the seven-seat board not up for re-election is Kenny Golden, the board president.

The school offers kindergarten to eighth-grade education to students living outside Lincoln's city limits to the north, east and south. As a rural school, most students are bused to school and eat lunch at school.

In the last year, the board has moved forward in planning major renovation projects that carry a 20-year financial commitment. While the board solicited community input in the early stages of planning, not many people participated. As the board moved forward with the projects and word spread on the extent of renovations and potential costs, interest grew, with some concerns for the financial aspects.

Eight candidates are running for four open seats with four-year terms. Board members currently serving and seeking new terms are Tina Warfel, Ben Roland, Leslie Starasta and Kenda Kitner. New to the board, if elected, would be Jason Toft, Josh Long or Lori Birnbaum.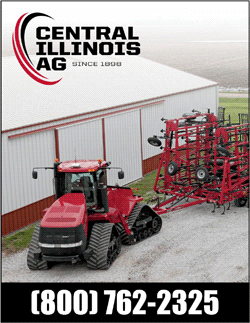 Birnbaum's husband, Keith, was one of two board members who resigned in November due to conflicting priorities outside of CEL. He was board president at the time of his resignation.
Three candidates are seeking two seats with two-year terms. Already on the board and wishing to be re-elected is Larry Hall. Newcomers seeking those positions are Jeff Brooks, who is a prior board president, and Tish Podunajec.
Seven of the 11 candidates -- Tina Warfel, Ben Roland, Jason Toft, Leslie Starasta, Lori Birnbaum, Larry Hall and Jeff Brooks -- took part in a forum at the school on March 21.
Regional Superintendent of Schools Jean Anderson served as moderator, and candidates were posed a set of eight questions. That segment lasted from 6 to 8 p.m. and then, although it was a small audience, many came forward to ask questions of the candidates.
It was quite obvious when the candidates introduced themselves that the Panther pride runs deep, with most saying they are former CEL students who chose to buy a home and raise their children in the district.
Issues raised during the evening included examining how education and operation decisions would be made; concerns over potential state cuts in transportation and other funding; how a new curriculum, Common Core, would affect learning and tests results; keeping up with technology-style teaching and needs; planning for pensions; and keeping a balanced budget.
All of the candidates held a strong commitment toward maintaining the long-standing spirit of the school, upholding the high standards of education in a safe and comfortable environment, and fiscal responsibility.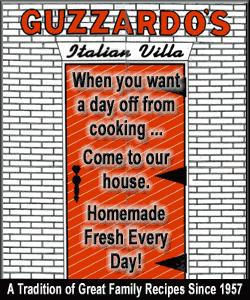 Before you go to vote, as there are limits in how many candidates may serve from a particular congressional district, it may be useful to review the candidates and which district they represent:
CHESTER-EAST LINCOLN SCHOOL DISTRICT 61
Instructions to voter: Membership on the board of education is restricted to a maximum of 3 members from any congressional township.
ON THE BASIS OF EXISTING BOARD MEMBERSHIP, MEMBERS MAY BE ELECTED IN THE FOLLOWING NUMBERS FROM EACH CONGRESSIONAL TOWNSHIP.
NOT MORE THAN 2 MAY BE ELECTED FROM TOWNSHIP 19N RANGE 2W
NOT MORE THAN 3 MAY BE ELECTED FROM TOWNSHIP 20N RANGE 2W
NOT MORE THAN 3 MAY BE ELECTED FROM TOWNSHIP 20N RANGE 1W
NOT MORE THAN 3 MAY BE ELECTED FROM TOWNSHIP 19N RANGE 1W
NOT MORE THAN 3 MAY BE ELECTED FROM TOWNSHIP 21N RANGE 1W
NOT MORE THAN 3 MAY BE ELECTED FROM TOWNSHIP 21N RANGE 2W
NOT MORE THAN 3 MAY BE ELECTED FROM TOWNSHIP 19N RANGE 3W
NOT MORE THAN 3 MAY BE ELECTED FROM TOWNSHIP 20N RANGE 3W
CHESTER-EAST LINCOLN SCHOOL DISTRICT 61
FOR MEMBERS OF THE BOARD OF EDUCATION
TO SERVE AN UNEXPIRED 2-YEAR TERM
VOTE FOR A TOTAL OF TWO
Township 20N Range 1W
LARRY HALL
Township 20N Range 2W
JEFFREY BROOKS
TISH PODUNAJEC
CHESTER-EAST LINCOLN SCHOOL DISTRICT 61
FOR MEMBERS OF THE BOARD OF EDUCATION
TO SERVE A FULL 4-YEAR TERM
VOTE FOR A TOTAL OF FOUR
Township 19N Range 2W
TINA WARFEL
BEN ROLAND
JASON TOFT
Township 20N Range 2W
LESLIE STARASTA
JOSH LONG
LORI BIRNBAUM
KENDA KITNER
Township 20N Range 1W
RANDY WOLF
[LDN]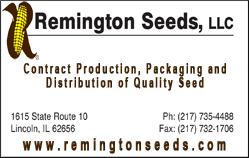 Past related articles