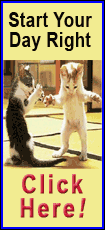 Both motions were related to television interviews conducted by defense attorney Dan Fultz. Wright said Fultz had appeared in interviews April 3 and 4 on channels that serve the entire Peoria County area.

Wright along with fellow prosecutors Michael Atterberry and Steve Nate, both assistant attorneys general, believed that the information given out in the interviews was more than needed to be said and could influence the court's ability to find unbiased jurors in Peoria County.

The first motion was for an order restraining counsel from making statements to the media.

In the courtroom, defense attorneys Fultz and Peter Naylor chose not to argue the merits of the motion, and Drazewski granted it as written. There were no actions taken against Fultz for what has already been said, but the order did include provisions for disciplinary action if any attorney crosses the line in the future.

The second emergency motion then called for a change of venue or a postponement of the trial. Again Wright stated the case for the motion, using claims that the media coverage could taint the jury pool.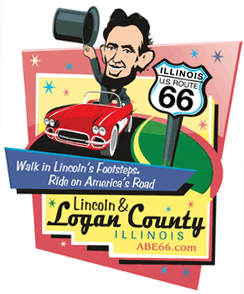 He told Drazewski this was the same situation for which Fultz and Naylor had pleaded in January that the trial be moved out of Logan County. Wright said the decision to take the trial out of Logan County was one that he would respect. He would not ask the judge to bring it back to Logan, but he did feel it should now be moved away from Peoria.
Wright told the judge that an interview conducted in Fultz's office had aired on two channels in the Peoria County area. In the interviews Fultz discussed items that had not previously been made a matter of public record.
Just as Fultz and Naylor had in January cited that Internet capabilities kept local news stories in retrievable archives, Wright said that these channels also had archives on their station websites. He said that in years past, a five-minute interview would have been there and gone, but today it is available online and can be viewed as often and by as many people as the newspaper articles.
Among the issues Fultz discussed with the media was whether or not Christopher Harris allegedly told the police soon after his arrest that he killed Dillon Constant in self-defense, and that it was Constant who committed the other murders of several members of his own family. Wright said the interviews after Harris' arrest were not public record and shouldn't have been brought out on television.
Also in the interview, Fultz stated his case for having the jury visit the Gee home, even though the decision to do so or not had not yet been made.
Wright said now prospective jurors would be coming into the interview process with the preconceived notion that they would be touring the home.
Wright also said that while the first motion to restrain the defense from speaking to the media was needed, it was also a matter of "unringing the bell." The statements have already been made and they can't be taken back.
Wright said, therefore, the prosecution believes that holding the trial in Peoria County will no longer provide a fair and impartial jury pool. He said that while the defense argued in January that they needed a fair and unbiased trial for their defendant, the prosecution was now arguing that they, too, need a fair and unbiased trial.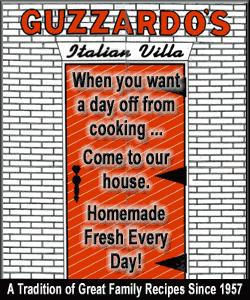 He also asked Drazewski to consider, if not changing the venue, then postponing the trial so as to allow time to "lessen the sting" of what Fultz had said.
In the effort to maintain the defendant's right to a fair and speedy trial, Drazewski asked just how much time Wright thought that would be.
Wright said he would ask for a delay to August or September for the start of the trial.
When Fultz stood to defend keeping the trial in Peoria on the original dates established, he began by telling the judge there were two paths he could now take. He said he would choose the second path and not go into an argument on what was said and not said to the media.
Fultz told Drazewski that what had happened was wrong. He apologized to the court and said he regretted his actions. He told the judge: "There are some days when you feel you can't do anything right, and this is one of those days for me."
He continued by telling Drazewski that his interview took up five minutes of air time on two stations. He said compared with the thousands of news stories that had been published in the last three years, this was minimal. He countered Wright's arguments by saying that in January it was prosecuting attorney Nate who argued that those thousands of news releases would have no influence on a local jury panel, yet Wright believes that a five-minute interview will taint the entire jury pool of Peoria County.
Fultz went on to say that perhaps the real motive of the motion for the state was not a change of venue but rather a delay. He said perhaps they need more time to be prepared for the trial and are using this instance as an excuse for getting it.
Wright, in rebuttal, told Drazewski that nothing could be further from the truth. He said the state has spent countless hours preparing for this trial. He told the judge that Fultz's statements were irresponsible and disingenuous. He also corrected Fultz's statement that there had been thousands of news articles about the case. He said there had been hundreds, though. He added that giving one interview of five full minutes in a 30-minute news show was significant coverage, and it would be a mistake to believe that it wasn't seen by a large number of people.
Wright concluded by telling the judge that the people want to bring this case to an end. There needs to be a final conclusion for Christopher Harris, as well as the Gee family.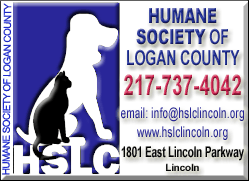 When Drazewski made his ruling on the motion, he said that no one could really know what people have seen and heard, nor can they control it fully. He said the real question is, can prospective jurors lay aside their preconceived notions and bring forth a fair verdict?
The judge then noted a similar situation in Bloomington in 2010, when the appellate court said that mere exposure to the case is not enough to warrant a change of venue. Drazewski said the court ruled that jurors need not be ignorant of the case; they just need to be able to lay aside their opinions.
Drazewski said he understood that having this happen less than a month from the date of jury selection was unfortunate, but he did not believe it warranted a change of venue, nor did it warrant a postponement of the trial.
[LDN]