Today's highlight in history:
On April 9, 1913, the first game was played at Ebbets Field, the newly built home of the Brooklyn Dodgers, who lost to the Philadelphia Phillies, 1-0.
On this date:
In 1413, the coronation of England's King Henry V took place in Westminster Abbey.
In 1682, French explorer Robert de La Salle claimed the Mississippi River Basin for France.
In 1865, Confederate Gen. Robert E. Lee surrendered his army to Union Gen. Ulysses S. Grant at Appomattox Court House in Virginia.
In 1939, singer Marian Anderson performed a concert at the Lincoln Memorial in Washington, D.C., after being denied the use of Constitution Hall by the Daughters of the American Revolution.
In 1942, during World War II, American and Philippine defenders on Bataan capitulated to Japanese forces; the surrender was followed by the notorious Bataan Death March.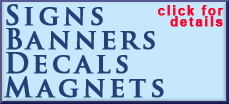 In 1947, a series of tornadoes in Texas, Oklahoma and Kansas claimed 181 lives.
In 1959, NASA presented its first seven astronauts: Scott Carpenter, Gordon Cooper, John Glenn, Gus Grissom, Wally Schirra, Alan Shepard and Donald Slayton. Architect Frank Lloyd Wright, 91, died in Phoenix, Ariz.
In 1963, British statesman Winston Churchill was proclaimed an honorary U.S. citizen by President John F. Kennedy. (Churchill, unable to attend, watched the proceedings live on television in his London home.)
In 1983, the space shuttle Challenger ended its first mission with a safe landing at Edwards Air Force Base in California.
In 1993, the Rev. Benjamin Chavis was chosen to head the NAACP, succeeding Benjamin Hooks.
In 1996, in a dramatic shift of purse-string power, President Bill Clinton signed a line-item veto bill into law. (However, the U.S. Supreme Court struck down the veto in 1998.)
In 2005, Britain's Prince Charles married longtime love Camilla Parker Bowles, who took the title Duchess of Cornwall.
Ten years ago: Jubilant Iraqis celebrated the collapse of Saddam Hussein's regime, beheading a toppled statue of their longtime ruler in downtown Baghdad and embracing American troops as liberators. In Afghanistan, a U.S. warplane called in to support allied Afghans under fire mistakenly bombed a house, killing 11 civilians.