The prosecution -- consisting of Logan County State's Attorney Jonathan Wright, Assistant Attorney General Michael Atterberry and Assistant Attorney General Steven Nate -- will be calling what was referred to Friday afternoon as "jailhouse witnesses."

The jailhouse witnesses are expected to testify that Christopher Harris communicated to them details of the crimes committed in September of 2009 that were not public knowledge.

On the defense side, attorneys Dan Fultz and Peter Naylor will attempt to rebut this testimony by showing that the first public defender appointed to the case, Patrick Timoney, talked to Harris about evidentiary discovery. The defense will contend that it was this information that enabled Harris to carry on conversations with the jailhouse witnesses.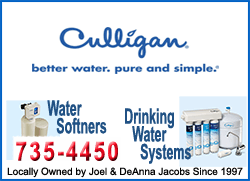 Friday afternoon, Judge Scott D. Drazewski acknowledged a letter written by Timoney stating that he would not testify on matters discussed with his client without a waiver of attorney-client privilege. This is a waiver that must be given by the defendant.
At this time, the defense is planning to call Timoney without a waiver and will ask him general questions about the time he spent with Harris.
The prosecution believes that if this is the case, then Timoney should not be allowed to testify at all. Wright told the judge that the defense was using Timoney as a "sword and a shield" -- something that is prohibited in court. He said the defense will pose the questions to Timoney but then pull back on getting precise answers.
Attorney Stephanie R. Hammer appeared with the defense counsel and began arguments for allowing the testimony of Timoney. Drazewski asked Hammer to expand on what type of questions would be asked of Timoney. Hammer said the line of questioning would be dependent upon what the court required. She said the defense wanted to avoid waiving attorney-client privilege. If that privilege is not waived, the questions the defense asks will be of a broader nature.
Drazewski confirmed that the defense plans to use Timoney as a rebuttal witness regarding testimony given by the jailhouse witnesses. He then asked Hammer to do some role-playing as a demonstration. He wanted her to pose a possible question, then tell what kind of response could be expected from Timoney.
Attorney Fultz took up the discussion then, saying questions posed would be simple and general, such as: How long were you the attorney appointed to the case? Do you recall having conversations about the case with the defendant? Did you discuss discovery with your client?
It was explained that Timoney would not be asked to give details of any conversations.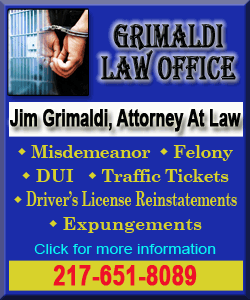 Fultz also indicated that Harris would take the witness stand in his own defense, as Fultz said Harris would testify that his attorney told him the details of the case and he shared that information with fellow inmates.
In the end, Drazewski ruled that Timoney would be allowed to testify and speak generally about his conversations with Christopher Harris.
Another motion coming before the judge was whether or not to allow the prosecution to discuss with Nicole Gee the grounds of her divorce from Christopher Harris.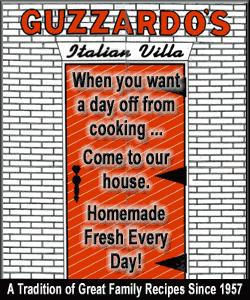 Gee and Harris were divorced in March of 2007. Gee filed for the divorce, claiming mental cruelty as the grounds for the divorce. The prosecution wants to discuss with Gee the events leading up to the divorce and claims that Gee had filed orders of protection against Harris.
During the hearing Friday afternoon, when that statement was made by prosecutor Atterberry, Christopher Harris immediately leaned in to whisper to Fultz. Fultz then relayed to the judge that no orders of protection were ever issued against Harris. He said that Atterberry was surely confusing this case with another.
When the defense had their turn to speak, Fultz said that mental cruelty is an easy cause to file in the state of Illinois, and Nicole Gee had simply checked a box on a form as instructed by an office clerk. He also said that Gee, who is currently in Florida, will testify that her ex-husband was of a gentle nature.
In the end, Drazewski said the fact that Gee is divorced from Harris may be discussed in trial, but the grounds for divorce may not.
In other motions, the defense and prosecution agreed to petition that prospective jurors complete a multi-page juror survey and be interviewed one at a time instead of in a panel of four, as is customary.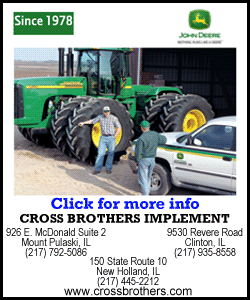 During discussion, Atterberry said he had done this in a previous trial and it had not hindered the time taken to select an effective jury.
All the attorneys agreed that interviewing in a panel of four would allow all four prospective jurors the opportunity to learn more about the case through each otherís comments, which is something they want to avoid.
Drazewski also stated that if a survey was used, he would then expect attorneys to not dwell on the same questions during the interview process.
It was brought up that the questionnaire could alert the attorneys to possible red flags for a juror and could also provide information that would allow the attorneys to engage the juror and help the person relax and interact more comfortably with them.
It was also discussed how the courts would handle jurors who claim hardship as a means of getting out of the pool. Drazewski said generally in his court that question is posed to the entire group in the holding room. Those who raise their hand that doing jury duty will cause them a hardship are then dealt with first and separately.
The list of motions to be heard Friday was quite lengthy, and in a hearing that began at approximately 1:50 p.m. and ended after 5 p.m., not all the motions were heard.
The next hearing will take place on April 19 in Peoria. Drazewski will continue hearing pretrial motions on that day, and the process may spill over into the April 29 hearing date as well.
Jury selection will begin on April 30 and should take the remaining three to four days of that week. If all goes as scheduled, the actual trial should commence in the first full week of May and is expected to last three to four weeks.
[LDN]