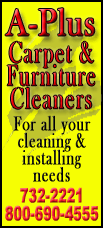 Today's highlight in history:
On April 10, 1963, the fast-attack nuclear submarine USS Thresher (SSN-593) sank during deep-diving tests east of Cape Cod, Mass., in a disaster that claimed 129 lives.
On this date:
In 1790, President George Washington signed into law the first United States Patent Act.
In 1866, the American Society for the Prevention of Cruelty to Animals was incorporated.
In 1912, the RMS Titanic set sail from Southampton, England, on its ill-fated maiden voyage.
In 1925, the novel "The Great Gatsby," by F. Scott Fitzgerald, was first published.
In 1932, German president Paul Von Hindenburg was re-elected in a runoff, with Adolf Hitler coming in second.
In 1947, Brooklyn Dodgers president Branch Rickey purchased the contract of Jackie Robinson from the Montreal Royals.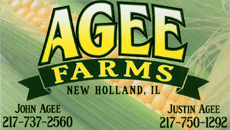 In 1953, the 3-dimensional horror movie "House of Wax," produced by Warner Bros. and starring Vincent Price, premiered in New York.
In 1957, Egypt reopened the Suez Canal to all shipping traffic. (The canal had been closed due to wreckage resulting from the Suez Crisis.)
In 1962, United States Steel Chairman Roger Blough informed President John F. Kennedy of his company's decision to raise steel prices an average of $6 a ton. (Under administration pressure, Blough changed his mind.)
In 1974, Golda Meir told party leaders she was resigning as prime minister of Israel.
In 1998, the Northern Ireland peace talks concluded as negotiators reached a landmark settlement to end 30 years of bitter rivalries and bloody attacks.
In 2010, Polish President Lech Kaczynski, 60, was killed in a plane crash in western Russia that also claimed the lives of his wife and top Polish political, military and church officials.
Ten years ago: Iraqi television aired videotaped greetings from President George W. Bush and British Prime Minister Tony Blair. Congress overwhelmingly passed a package of child safety protections, including a national Amber Alert network. A fire in a boarding school for the deaf in southern Russia killed 28 children. Eva Narcissus Boyd, the singer formerly known as "Little Eva," died in Kinston, N.C.