Today's highlight in history:
On April 11, 1913, Postmaster General Albert S. Burleson, during a meeting of President Woodrow Wilson's Cabinet, proposed gradually segregating whites and blacks who worked for the Railway Mail Service, a policy which went into effect and spread to other agencies.
On this date:
In 1689, William III and Mary II were crowned as joint sovereigns of Britain.
In 1713, the Treaty of Utrecht was signed, ending the War of the Spanish Succession.
In 1814, Napoleon Bonaparte abdicated as Emperor of the French and was banished to the island of Elba.
In 1921, Iowa became the first state to impose a cigarette tax, at 2 cents a package.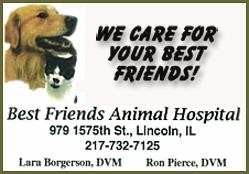 In 1945, during World War II, American soldiers liberated the notorious Nazi concentration camp Buchenwald in Germany.
In 1951, President Harry S. Truman relieved Gen. Douglas MacArthur of his commands in the Far East.
In 1953, Oveta Culp Hobby became the first Secretary of Health, Education and Welfare.
In 1963, Pope John XXIII issued his final encyclical, "Pacem in Terris" -- "Peace on Earth."
In 1970, Apollo 13, with astronauts James A. Lovell, Fred W. Haise and Jack Swigert, blasted off on its ill-fated mission to the moon.
In 1979, Idi Amin was deposed as president of Uganda as rebels and exiles backed by Tanzanian (tan-zuh-NEE'-uhn) forces seized control.
In 1983, at the Academy Awards, "Gandhi" was named best picture; its star, Ben Kingsley, won best actor while Meryl Streep received the best actress Oscar for "Sophie's Choice."
In 1988, "The Last Emperor" won best picture at the Academy Awards ceremony; Cher won best actress for "Moonstruck," Michael Douglas best actor for "Wall Street."
Ten years ago: Ten of the main suspects in the 2000 bombing of the USS Cole escaped from prison in Yemen. American troops took the northern Iraqi city of Mosul without a fight. In Cuba, three men convicted of hijacking a passenger ferry the previous week were executed by firing squad, a swift response by Fidel Castro's government to a recent string of hijackings to the United States.