DHS releases annual report on state's child care programs
Illinois continues to provide quality child care for thousands of working families

Send a link to a friend
[April 11, 2013] SPRINGFIELD -- The Illinois Department of Human Services recently released an annual report about the status of its child care programs. The findings reiterate the state's continued commitment to providing necessary services to working parents and their children.
"Despite budgetary problems over the past several years, the department has continued to subsidize high-quality care for children from birth to age 13," said IDHS Secretary Michelle R.B. Saddler. "Access to these types of child care services is vital in assisting working families to achieve maximum self-sufficiency and independence."

IDHS is required by state statute to submit an annual report to the governor and the General Assembly regarding the status of the department's child care programs, which include the Child Care Assistance Program and Quality Improvement Programs.

CCAP provides low-income, working families with access to quality, affordable child care that allows them to continue working and contributes to the healthy emotional and social development of their children. In fiscal 2012, July 1, 2011-June 30, 2012, the program served a total of 265,693 children from 152,690 families.
IDHS' Quality Improvement Programs are designed to increase the quality of child care across the state, and participation in these programs is also on the rise. Last year, the number of programs licensed through the Illinois Quality Counts Quality Rating System, known as QRS, increased to 760, or 13 percent. These licensed child care centers and family child care homes provide care for more than 50,000 Illinois children. In fiscal 2012, the Department of Human Services also provided $3 million in grants to these child care centers and family child care homes for program and facility improvements, parent resources, and staff training.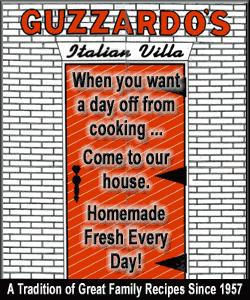 Participation in and receiving a QRS certification means a provider has achieved specific standards of quality set by the state of Illinois. This can help prepare children in care for success in school and in life.
Other highlights from the fiscal 2012 Child Care Report:
The number of child care center staff receiving Gateways scholarships to attend college increased by 17 percent to 652.

The number of Gateways to Opportunity credentials awarded in fiscal 2012 increased by 34 percent to 749. These credentials are symbols of professional achievement that validate knowledge and skills, experience, and contributions in early care and education, infants and toddlers, or administration.
For more information on these programs or to view the entire Illinois Child Care Report, visit www.dhs.state.il.us.
[Text from Illinois Department of Human Services file received from the Illinois Office of Communication and Information]