Don't miss the deadline to be part of 'Neighborhoods'
Submissions due Monday

Send a link to a friend
[April 11, 2013] The deadline for getting homes included in the new "Neighborhoods, Lincoln, IL" book is Monday. Information on homes from both Lincoln city and rural neighborhoods is being accepted.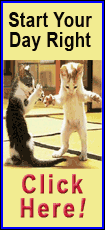 After April 15, the only submissions accepted will be for unwritten portions of the book. Home histories and photos may be mailed to Diane Osborn at 411 College Ave. in Lincoln or sent to the Logan County Genealogical & Historical Society office at 114 N. Chicago St. Information may also be emailed to diane.osborn@comcast.net. She may be contacted at 217-605-0011.

The book will include maps, vignettes of people instrumental in the city's development, and will feature homes of architectural, historical or social significance. Also accepted will be photos and histories of significant homes no longer in existence.

Socially significant homes would be those that have been occupied by well-known people, several generations of a family or by a family for a significant number of years.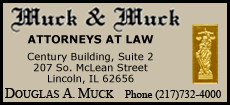 Also included will be homes considered "landmark homes" because of their location. This might include the first house on a street or in a subdivision, a house on a corner, or one that just captures attention.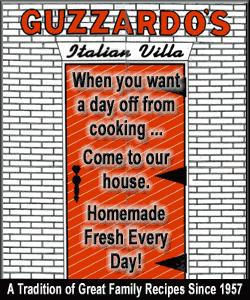 Submitted details of interest might include the name of the subdivision or addition where home is located, such as Original Town of Lincoln, Postville, or Knapp, Bird, & Tinsley (this information can be found on the abstract or tax bill for the property); age of home; builder of home; style of architecture; previous occupants and years of residency; number of generations of family at this residence; number of rooms; special features; and other significant data about the home.
Photos should be clear and be of 5-by-7 size, except for especially significant homes, for which 8-by-10 photos will be accepted. Black-and-white photos are preferred.
Only a limited number of copies of "Neighborhoods, Lincoln, IL" will be made available to the public. It is anticipated that the book will be completed this fall.
[Text from file received]