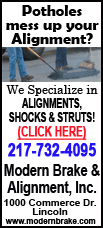 Today's highlight in history:
On April 12, 1963, civil rights leader Martin Luther King, Jr. was arrested and jailed in Birmingham, Ala., charged with contempt of court and parading without a permit. (During his time behind bars, King wrote his "Letter from Birmingham Jail"; he was released on bond on April 20.)
On this date:
In 1606, England's King James I decreed the design of the original Union Flag, which combined the flags of England and Scotland.
In 1861, the American Civil War began as Confederate forces opened fire on Fort Sumter in South Carolina.
In 1862, Union volunteers stole a Confederate locomotive near Marietta, Ga., and headed toward Chattanooga, Tenn., on a mission to sabotage as much of the rail line as they could; the raiders were caught.
In 1877, the catcher's mask was first used in a baseball game by James Tyng of Harvard in a game against the Lynn Live Oaks.
In 1912, Clara Barton, the founder of the American Red Cross, died in Glen Echo, Md., at age 90.
In 1934, "Tender Is the Night," by F. Scott Fitzgerald, was first published in book form after being serialized in Scribner's Magazine.
In 1945, President Franklin D. Roosevelt died of a cerebral hemorrhage in Warm Springs, Ga., at age 63; he was succeeded by Vice President Harry S. Truman.
In 1955, the Salk vaccine against polio was declared safe and effective.
In 1961, Soviet cosmonaut Yuri Gagarin became the first man to fly in space, orbiting the earth once before making a safe landing.
In 1981, the space shuttle Columbia blasted off from Cape Canaveral on its first test flight. Former world heavyweight boxing champion Joe Louis died in Las Vegas, Nev., at age 66.
In 1983, Chicagoans went to the polls to elect Harold Washington the city's first black mayor.
In 1985, Sen. Jake Garn, R-Utah, became the first sitting member of Congress to fly in space as the shuttle Discovery lifted off.
Ten years ago: Finance officials from the seven richest industrial countries, meeting in Washington, agreed to support a new U.N. Security Council resolution as part of a global effort to rebuild Iraq and promised to begin talks on reducing Iraq's massive foreign debt burden. Rescued POW Jessica Lynch returned to the United States after treatment at a U.S. military hospital in Germany. Women's activists took their fight against the all-male Augusta National as close as they could get to the Masters tournament.