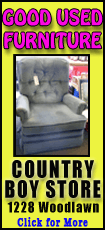 This week, Mayor Keith Snyder introduced the topic, saying the city could see some significant revenue from this tax. He noted it was money that could be designated for a much-needed city safety complex. The safety complex would include a new fire station and also a city police department.

He added that the money could also be added to the city's general operating fund.

Bruce Carmitchel was the first to speak on this, saying that if the city were to do this, he feels they should go for a tax percentage on the lower end of the range, and that it would be smart to designate the funds to a specific program. He suggested that one thing the city could do is use the money to pay the unfunded liability in its pension accounts.

Melody Anderson said she was in favor of some percentage of tax, and she agreed with Carmitchel that it should not go to the general fund, but rather be designated to fund something specific. She disagreed that it should go to pensions. She told the council there are many things that are being neglected in the city due to budget constraints.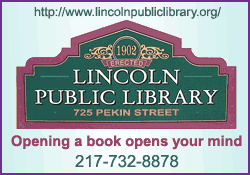 She also suggested adopting the tax with a sunset clause: starting the tax at a higher percentage, then lowering it when a designated project was fully funded.
Tom O'Donohue also commented that he was in favor of the tax for a designated purpose. He was not in favor of adding it to the general fund balance. He said the city needed its own safety complex, and he supported that suggestion. He later said that in regard to a sunset clause, he figured by the time the sunset arrived, it would be a new council, and he doubted they would honor the sunset. He then added that if the council would put that in, at least the public would know that was the original intention.
Tracy Jackson, street superintendent, talked about being in Jacksonville recently, where the public works director preferred to do certain projects with his "1 percent." Jackson said that city has a 2.5 percent utility tax, and 1 percent was designated for separating the sewers when they did city streets.
To explain more, Lincoln is primarily using a combined sewer system, where stormwater runoff and household sewage travel through the same lines. This is really not a desirable situation as far as the Environmental Protection Agency is concerned. If the city could fund running separate sewer lines, it would be beneficial. Marty Neitzel, who is currently the head of the sewer department, said she thought that was not a bad idea.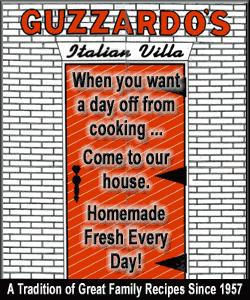 Snyder told the council that, doing the math, a 1 percent tax would generate $168,000. McLaughlin said if the council wants to pursue this, she can get even better information from the utilities.
David Wilmert commented: "A tax once implemented rarely goes away. We just went to a lot of effort to lower utility bills through aggregation, and now we're going to turn around and tax them on the same bill. I'm sorry, I just can't support that."
Snyder said he thought there was great value in supporting this as far as giving the city an opportunity for a new safety complex. He also mentioned that the downtown revitalization committee has a component in their plans for bringing fiber optic to the downtown area. This money could also be used for that.
Chuck Conzo, city treasurer, also commented that he knows there are changes coming nationwide. The federal government is revising energy policies, and that is going to have a monetary impact on consumers across the country.
Snyder commented that there wasn't anything the city could do about (federal) government policy.
Conzo said what he was getting at was that the city would be adding another fee on top of an already increased burden.
O'Donohue said the government changes were taking place inside the current administration, and there was no guarantee the next administration would pursue it. He added that the city shouldn't limit itself because of this.
The next segment of this three-part series will cover council discussions on cutting expenditures in the new fiscal year.
[By NILA SMITH]