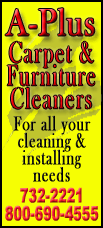 "Students participating in Earth Day in the Parks will have an opportunity to perform meaningful natural resources stewardship activities, including planting native wildflowers and grasses, building bird feeding stations, and removing invasive, exotic plant species," said IDNR Director Marc Miller.

The events are sponsored by the IDNR Office of Strategic Services and Office of Land Management.

Earth Day in the Parks offers students the opportunity to get outdoors and work in nature. Their hands-on experiences will lead them to develop a sense of ownership of the natural resources in our state while also increasing available wildlife habitat. Students and teachers are encouraged to return to the park to study the effects of their work.

"This is more than just a field trip. It's an investment in a future generation of potential conservationists," Miller said. "We hope these students will continue to visit the parks, not only to witness the success of their projects, but perhaps to volunteer and develop a personal connection to a natural place."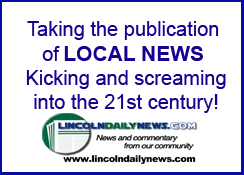 School groups were selected by random drawings from an application process earlier this year. Money from the Illinois Wildlife Preservation Fund through tax checkoff donations helps to support these events at state parks through May 1.
Students from Washington-Monroe Elementary School in Lincoln will visit Weldon Springs State Park on the morning of April 26.
Earth Day in the Parks sites, dates and participating schools are listed below in alphabetical order by site.
Argyle Lake State Park
640 Argyle Park Road
Colchester, IL 62326
Phone 309-776-3422
May 2, 9 a.m.-noon
Southeastern High School, Augusta

Beall Woods State Park
9285 Beall Woods Ave.
Mount Carmel, IL 62863
Phone 618-298-2442
May 1, 9-11:30 a.m.
Red Hill High School, Bridgeport, and
Lawrenceville High School, Lawrenceville
May 2, 9 a.m.-2 p.m.
Grayville High School, Grayville

Cache River Wetlands Center
8885 State Route 37 S.
Cypress, IL 62923
Phone 618-657-2064
April 12, noon-1:30 p.m.
Metropolis Elementary School, Metropolis

Eldon Hazlet State Park
20100 Hazlet Park Road
Carlyle, IL 62231
Phone 618-594-3015
May 10, 9-11:30 a.m.
Carlyle High School, Carlyle

Ferne Clyffe State Park
State Highway 37 South
Goreville, IL 62939
Phone 618-995-2411
April 25, 9-11 a.m.
Meridian Elementary School, Mounds

Fort Massac State Park
1308 E. Fifth St.
Metropolis, IL 62960
Phone 618-524-4712
April 19, noon-2 p.m.
Metropolis Elementary School, Metropolis
Giant City State Park
235 Giant City Road
Makanda, IL 62958
Phone 618-524-4712
April 18, 9-11 a.m.
Carbondale Community High School, Carbondale

IDNR Headquarters
One Natural Resources Way
Springfield, IL 62702
Phone 217-524-4126
April 25, 9:30-11:30 a.m.
Carlinville Primary School, Carlinville
April 26, 9:30-11:30 a.m.
St. Aloysius School, Springfield

Jim Edgar Panther Creek SFWA
10149 County Highway 11
Chandlerville, IL 62627
Phone 217-452-7741
April 11, 9:30 a.m.-noon
Astoria High School, Astoria

Lincoln Trail State Park
16985 E. 1350th Road
Marshall, IL 62441
Phone 309-264-6134
April 25, 9 a.m.-2 p.m.
North Elementary School, Marshall

Mermet Lake Conservation Area
1812 Grinnell Road
Belknap, IL 62908
Phone 618-524-5577
April 12, noon-2 p.m.
Jefferson Elementary School, Metropolis


Pere Marquette State Park
13112 Visit Center Lane
Grafton, IL 62037
Phone 618-357-2574
April 19, 10:15 a.m.-noon
Evangelical Elementary School, Godfrey
April 25, 10 a.m.-noon
Southwestern High School, Piasa

Pyramid State Recreation Area
1562 Pyramid Park Road
Pinckneyville, IL 62274
Phone 618-357-2574
April 17, 9 a.m.-noon
St. Bruno School, Pinckneyville

Volo Bog State Natural Area
28478 W. Brandenburg Road
Ingleside, IL 60041
Phone 815-344-1294
April 18, 9:30 a.m.-noon
Matthews Middle School, Island Lake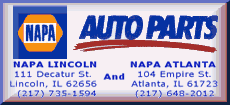 Weldon Springs State Park
4734 Weldon Springs Road
Clinton, IL 61727
Phone 217-935-2644
April 26, 10 a.m.-noon
Washington-Monroe Elementary School, Lincoln, and Monticello Middle School, Monticello


William Powers State Recreation Area
12949 S. Ave. O
Chicago, IL 60633
Phone 773-646-3270
May 1, 10 a.m.-2 p.m.
Two Chicago schools through the Mighty Acorns program

[Text from Illinois Department of Natural Resources file received from the Illinois Office of Communication and Information]