Today's highlight in history:
On April 13, 1943, President Franklin D. Roosevelt dedicated the Jefferson Memorial in Washington, D.C., on the 200th anniversary of the third American president's birth.
On this date:
In 1613, Pocahontas, daughter of Chief Powhatan, was captured by English Capt. Samuel Argall in Virginia and held in exchange for English prisoners and stolen weapons. (During a yearlong captivity, Pocahontas converted to Christianity and ultimately opted to stay with the English. )
In 1742, Handel's "Messiah" had its first public performance in Dublin, Ireland.
In 1743, the third president of the United States, Thomas Jefferson, was born in Shadwell in the Virginia Colony.
In 1860, the Pony Express completed its inaugural run from St. Joseph, Mo. to Sacramento, Calif. in 10 days.
In 1861, at the start of the Civil War, Fort Sumter in South Carolina fell to Confederate forces.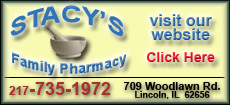 In 1912, the Royal Flying Corps, a predecessor of Britain's Royal Air Force, was created.
In 1943, Radio Berlin announced the discovery of thousands of graves of massacred Polish officers in Russia's Katyn Forest; the Nazis blamed the killings on the Soviets, who in turn blamed the Nazis. (Post-Soviet Russia has acknowledged the massacre was carried out by Josef Stalin's much feared secret police.)
In 1958, Van Cliburn of the United States won the first International Tchaikovsky Competition for piano in Moscow; Russian Valery Klimov won the violin competition.
In 1964, Sidney Poitier became the first black performer in a leading role to win an Academy Award for "Lilies of the Field." (Patricia Neal was named best actress for "Hud"; best picture went to "Tom Jones.")
In 1970, Apollo 13, four-fifths of the way to the moon, was crippled when a tank containing liquid oxygen burst. (The astronauts managed to return safely.)
In 1986, Pope John Paul II visited the Great Synagogue of Rome in the first recorded papal visit of its kind to a Jewish house of worship.
In 1992, the Great Chicago Flood took place as the city's century-old tunnel system and adjacent basements filled with water from the Chicago River.
Ten years ago: U.S.-led forces announced the capture of Watban Ibrahim Hasan, a half-brother of and adviser to Saddam Hussein. After three weeks of captivity, seven U.S. POWs, including Army Spc. Shoshana Johnson, were released by Iraqi troops near Tikrit, Iraq. Mike Weir became the first Canadian to win the Masters after the first sudden-death playoff in 13 years.