Quinn announces $4.4M for road projects in Logan, Macon and Moultrie counties

Send a link to a friend
[April 13, 2013] SPRINGFIELD -- On Thursday, Gov. Pat Quinn announced a total of more than $4.4 million in capital investments for road projects in Logan, Macon and Moultrie counties. The work is part of the governor's Illinois Jobs Now capital construction program to improve the state's infrastructure and is part of his agenda to create jobs and drive Illinois' economy forward.
"Transportation investments create needed construction jobs for Illinois workers and lead to safer roads for all," Quinn said. "These Illinois Jobs Now projects will help to ensure Illinois has a strong, 21st-century infrastructure."

Work contracts were recently awarded following a competitive bidding process and address critical infrastructure needs while creating construction jobs. The Illinois Department of Transportation will manage the projects, which include:
Cover and seal Old U.S. Route 66 from six-tenths of a mile south of Elkhart in Logan County to 8.8 miles north of the town. Illinois Valley Paving of Springfield had the lowest bid out of four at $459,190.

Patch and resurface six locations on various routes near Decatur in Macon County. Illinois Valley Paving of Springfield was the sole bidder for the project, with a bid of $347,656.

Patch Illinois Route 48 between Brush College Road and Tanager Drive in Decatur. Kinney Contractors Inc. of Raymond won the project with a bid of $339,991. Three bids were submitted.

Place shoulders, rumble strips and replace pipe culverts on Illinois Route 128 from Findlay Road to the southern limits of Dalton City in Moultrie County. Illinois Valley Paving of Springfield was the sole bidder on the project, with a bid of $3,272,592.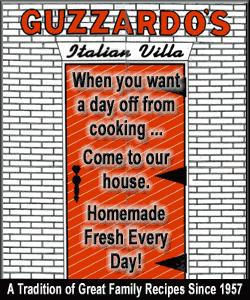 "Upgrading Illinois' outdated infrastructure and the construction jobs that come from these upgrades will help propel our state forward," said Sen. Chapin Rose, R-Mahomet. "During my recent 'jobs tour' of the 51st District, crumbling infrastructure was a common theme. I thank the governor for bringing this to the forefront."
Quinn's $31 billion Illinois Jobs Now is supporting more than 439,000 jobs over six years. It is the largest capital construction program in Illinois history and one of the largest capital construction programs in the nation.
[Text from file received from the Illinois governor's office]