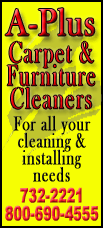 Today's highlight in history:
On April 15, 1912, the British luxury liner RMS Titanic sank in the North Atlantic off Newfoundland at 2:20 a.m. ship's time, more than 2 1/2 hours after striking an iceberg; 1,514 people died, while less than half as many survived.
On this date:
In 1850, the city of San Francisco was incorporated.
In 1865, President Abraham Lincoln died, nine hours after being shot the night before by John Wilkes Booth at Ford's Theater in Washington. Andrew Johnson became the nation's 17th president.
In 1874, an exhibition of paintings by 30 artists, including Claude Monet, Edgar Degas, Pierre-Auguste Renoir and Paul Cezanne, opened in Paris. (A critic derisively referred to the painters as "Impressionists," a name which stuck.)
In 1942, Britain's King George VI awarded the George Cross to Malta for its heroism in the early days of World War II.
In 1943, the Ayn Rand novel "The Fountainhead" was first published by Bobbs-Merrill Co.
In 1945, during World War II, British and Canadian troops liberated the Nazi concentration camp Bergen-Belsen.
In 1947, Jackie Robinson, baseball's first black major league player, made his official debut with the Brooklyn Dodgers on opening day. (The Dodgers defeated the Boston Braves, 5-3.)
In 1959, Cuban leader Fidel Castro arrived in Washington to begin a goodwill tour of the United States. Secretary of State John Foster Dulles resigned for health reasons (he was succeeded by Christian A. Herter).
In 1960, a three-day conference to form the Student Nonviolent Coordinating Committee (SNCC) began at Shaw University in Raleigh, N.C. (The group's first chairman was Marion Barry.)
In 1986, the United States launched an air raid against Libya in response to the bombing of a discotheque in Berlin on April 5; Libya said 37 people, mostly civilians, were killed.
In 1989, 96 people died in a crush of soccer fans at Hillsborough Stadium in Sheffield, England. Students in Beijing launched a series of pro-democracy protests; the demonstrations culminated in a government crackdown at Tiananmen Square.
In 1998, Pol Pot, the notorious leader of the Khmer Rouge, died at age 73, evading prosecution for the deaths of two million Cambodians.