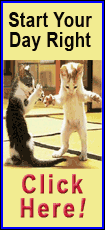 Tyler Ennis got his first goal in 12 games, and Jochen Hecht and Kevin Porter also scored for Buffalo (18-19-6), which took over sole possession of 10th place in the Eastern Conference. With five games left, the Sabres moved four points behind the New York Rangers for the East's eighth and final playoff spot.
Benoit Pouliot score for the Lightning, who dropped to 1-4-1 in their past six. Tampa Bay has particularly struggled on the road, where it's winless in four straight (0-3-1) and 1-6-1 in the last eight.
Enroth stopped the first 16 shots he faced before allowing his first goal in two games, with 6:30 left in the second period. That's when Pouliot cut the Sabres' lead to 3-1 by deflecting in Eric Brewer's shot from the left point. Enroth was coming off a 29-save outing in a 1-0 win over Philadelphia on Saturday.
On Sunday, Enroth was sharp in stopping Ryan Malone from in close with 1:23 left, and Tampa Bay pulling goalie Mathieu Garon for an extra attacker. A minute later, he somehow managed to smother a shot that was deflected in front by Richard Panik.
Buffalo has won two straight and improved to 8-4-2 in its past 14.
The Lightning were also playing on consecutive days, coming off a 6-5 overtime loss at Washington. The Lightning rallied to earn a point against the Capitals by overcoming two four-goal deficits.
They didn't have another comeback in them against Buffalo, which built a 3-0 lead by the 12:37 mark of the second period after Hecht and Porter scored about 4 1/2 minutes apart.
Hecht scored by slapping in a shot from the right circle that sneaked in under Garon's left arm. Porter capped a 2-on-1 break by redirecting in Brian Flynn's pass into the crease.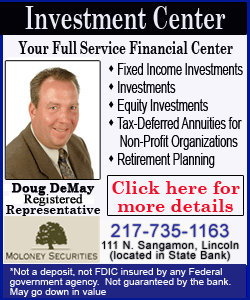 Ennis opened the scoring at 4:09 of the first period by finishing an inventive three-way passing play. It began at the right point, where Christian Ehrhoff flipped a pass between his legs through the middle to Thomas Vanek above the left post. Vanek then made a no-look pass through the crease to Ennis, who swept it in the open side.
The power-play goal was Buffalo's first in eight games, a stretch in which the team had failed to convert on 20 consecutive opportunities.
Pouliot was fortunate to be in a position to score for Tampa Bay. Some 10 seconds earlier, he got away with high-sticking Sabres defenseman Chad Ruhwedel across the face in the Lighting zone. Pouliot was not penalized, while Ruhwedel missed the rest of the period after being cut near the mouth.
NOTES: Lightning C Nate Thompson did not play, and is still being evaluated a day after requiring eight stitches above his right eye for being struck in the face with a puck. ... Lightning RW J.T. Wyman was called up from AHL Syracuse earlier in the day and made his season debut filling in for Thompson. ... This marks just the second time since the 2006-07 season that Sabres goalie Ryan Miller has missed consecutive games when healthy. Enroth made two straight starts in November 2011, and Martin Biron made two straight starts in December 2006. In having already become the Sabres' leader in career games played this season, Miller is four short of his 500th appearance. ... It was a matchup of coaches who opened the season in the AHL. Ron Rolston is the Sabres interim coach after Lindy Ruff was fired in February. Jon Cooper was promoted from Syracuse after Guy Boucher was fired late last month.
[Associated Press; By JOHN WAWROW]
Copyright 2013 The Associated Press. All rights reserved. This material may not be published, broadcast, rewritten or redistributed.