Collins won't be back for a fourth season in Philly.
Dorell Wright scored 15 points and Thaddeus Young had 14 points and nine rebounds to lead the Sixers to a 91-77 win over the Cleveland Cavaliers on Sunday.
With the team missing the playoffs, Collins' future had become the focal point.
But two people with knowledge of the situation, speaking to The Associated Press on condition of anonymity because the Sixers and Collins had not formally announced the move, said Collins will not return next season as coach.
The Sixers picked up the option on Collins' contract for the 2013-14 season in training camp and he said then he wanted to remain with the organization in some capacity when his coaching career is over. Collins has refused this week to discuss next season, and said he would only discuss the home finale because, "everything else is moot."
His agent, John Langel, tried to diffuse the blossoming speculation and said Collins planned to return next season.
"He's here for another year, at least," Langel said. "He's the coach and we'll see what happens."
Turns out Collins was already out the door.
The Sixers finished 23-18 at home and are 33-47 overall, currently sitting in ninth place in the Eastern Conference. The Sixers won 35 games and a round in the playoffs in last year's lockout-shortened season.
Hoping to build on that momentum, the Sixers broke up the nucleus of a team full of solid players and went big for a superstar. Instead of a deep playoff run, the Sixers have a date with the draft lottery.
The Andrew Bynum deal is already on the short list of worst trades in Philadelphia sports history. Bynum never played for the Sixers because of bone bruises in both knees. He stated time and again he would play this season, only to shut it down for good on March 18 and undergo season-ending arthroscopic surgery on both knees. Bynum earned $16.5 million this season and is set to become an unrestricted free agent.
"We're really in a bit of a hole," team adviser Julius Erving said. "It's almost like starting all over."
The Sixers had a season full of high expectations practically unravel on media day when they announced Bynum would not be ready for training camp.
"If we had Andrew, it'd be a completely different story," said Young. "The team was built for him. We had shooters, we had ball handlers, we had guys who do the grunt work. We have Andrew in the mix, that's easily 20-10."
Bynum last talked to the media March 1 and said he would not play in pain or be pressured into playing and risking a potential nine-figure payday. Erving, a Hall of Famer and one of the 76ers' greatest all-time players, said the organization should be wary about getting back in business with Bynum.
"The net result is Robert Parrish's old number: zero zero," Erving said. "We have not benefited one degree. I guess he has."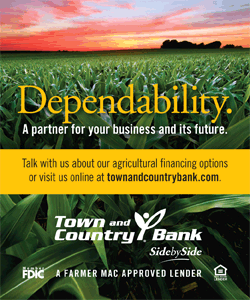 Dr. J added: "It's going to be costly if the Bynum situation is one of total uncertainty for another year. I don't think the organization should stand for that and I don't think the fans are going to stand for that."
With the season down to the final days, Collins lamented how the Bynum deal backfired this season -- and could have repercussions for years to come.
"I'd give (owner) Josh (Harris) and our organization a lot of credit, they swung for the fences," Collins said. "Unfortunately, with Andrew getting hurt ... it changed the whole dynamic of our season."
Spencer Hawes and Jrue Holiday both scored 14 points for the Sixers, who raced to a 19-point lead in the first half and sent the Cavaliers to their fourth straight loss.
Tristan Thompson had 12 points and 12 rebounds for the Cavs, Kevin Jones had 11 points and 10 rebounds and Kyrie Irving scored four points in 18 minutes.
The game was a matchup of potential lame-duck coaches. Cavaliers coach Byron Scott is on the hot seat with the team buried near the bottom of the East standings. Scott is under contract for next year after the club picked up his option in October.
Scott has tried to not let the job speculation affect him.
"It really doesn't bother me," he said. "It's part of the job. Whatever happens, happens."
Outside of a rebounding edge, the Cavaliers had another dismal performance -- 37 percent shooting, 5-of-16 from 3-point range, and only 10 of 15 free throws.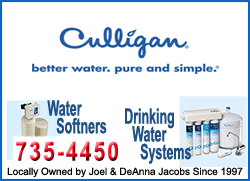 "Lack of effort, it's as simple as that," Scott said. "It's disappointing. That's why you yank guys out and bring other guys in, to see if they can get it going. They have to play with a lot more energy and a lot more effort than they did tonight."
The Cavaliers missed 11 of their first 13 shots and finished at 31 percent in the first half. With the Cavaliers struggling, the Sixers stormed to a 16-3 lead and were ahead 53-34 at the break. The Sixers never looked back and gave their fans one final reason to feel good heading into an uncertain offseason.
"We had a really good chance with Andrew of probably making it pretty deep in the playoffs," Holiday said.
NOTES: Erving and the rest of the 1983 NBA champions -- the last time the Sixers won a title -- were honored at halftime. ... Harris said the team would work hard to make next year "more exciting and better" for the fans.
[Associated Press; By DAN GELSTON]
Follow Dan Gelston at http://twitter.com/APGelston.
Copyright 2013 The Associated Press. All rights reserved. This material may not be published, broadcast, rewritten or redistributed.