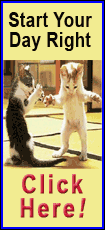 Today's highlight in history:
On April 16, 1963, Martin Luther King Jr. wrote his "Letter from Birmingham Jail" in which the civil rights activist responded to a group of local clergymen who'd criticized him for leading street protests; King defended his tactics, writing, "Injustice anywhere is a threat to justice everywhere."
On this date:
In 1789, President-elect George Washington left Mount Vernon, Va., for his inauguration in New York.
In 1862, during the Civil War, President Abraham Lincoln signed a bill ending slavery in the District of Columbia. The Confederacy conscripted all white men between the ages of 18 to 35.
In 1879, Bernadette Soubirous, who'd described seeing visions of the Virgin Mary at Lourdes, died in Nevers (neh-VEHR'), France.
In 1912, American aviator Harriet Quimby became the first woman to fly across the English Channel, traveling from Dover, England, to France in 59 minutes.
In 1917, Vladimir Ilyich Lenin returned to Russia after years of exile.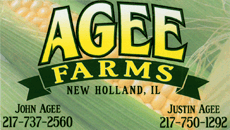 In 1935, the radio comedy program "Fibber McGee and Molly" premiered on NBC's Blue Network.
In 1945, U.S. troops reached Nuremberg, Germany, during the Second World War.
In 1947, the French ship Grandcamp blew up at the harbor in Texas City, Texas; another ship, the High Flyer, exploded the following day (the blasts and fires killed nearly 600 people). Financier Bernard M. Baruch said in a speech at the South Carolina statehouse, "Let us not be deceived -- we are today in the midst of a cold war."
In 1962, Bob Dylan debuted his song "Blowin' in the Wind" at Gerde's Folk City in New York; Walter Cronkite succeeded Douglas Edwards as CBS-TV's principal anchorman.
In 1972, Apollo 16 blasted off on a voyage to the moon with astronauts John W. Young, Charles M. Duke Jr. and Ken Mattingly on board.
In 1996, Britain's Prince Andrew and his wife, Sarah, the Duchess of York, announced they were in the process of divorcing.
In 2007, in the deadliest shooting rampage in modern U.S. history, student Seung-Hui Cho (sung-wee joh) killed 32 people on the campus of Virginia Tech before taking his own life.