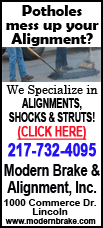 In April, the town of Elkhart is home to special weekends of shopping, nature activities and entertainment for residents and tourists alike. Over the weekend, six buildings were used for the Elkhart Vintage Market.

Bob and Bev Albert were running the Welcome Center for the shopping event. Bev said that Saturday in particular was a very busy day for the market. Sunday, while not as busy there, was still a successful day for the event.

On Sunday afternoon, the St. John the Baptist Chapel was opened up for tours. Visitors could guide themselves through the church, or they could enjoy an informative presentation on the church by Holly Labisky. According to Bev Albert, Labisky is very knowledgeable when it comes to historic cemeteries and churches, having visited hundreds of them for research.

"It was nice to see the main street so busy," said Bev.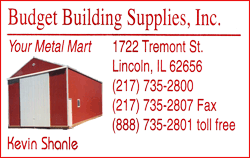 One of the vendors, Linda Renehan of Morning Glory Collectibles, explained that the Elkhart Vintage Market is part of the Prairie Traveling Vintage Show. Renehan said that the market is run by several vendors from the central Illinois area, and it even has a Facebook page for those want more information.
Renehan added that this year is the second year for the Elkhart Vintage Market as part of the traveling show.
The Vintage Market, as its name implies, was filled with vintage items. The concept of vintage means different things for different shoppers. An anonymous shopper said, "Younger people hear vintage and think of the '90s. Older people think of the '60s or earlier."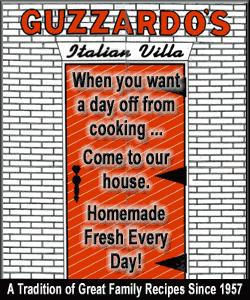 Whichever decade one thinks of when they hear vintage, the inventory at the Elkhart Vintage Market still fit the definition. The market was full of clothes, knickknacks, furniture and other assorted wares from the past. As with any vintage sale, and as said by shoppers in Elkhart, you never know you will find at the market.
The quaint village on the hill continues to host unique shopping treats and entertainment during the weekends in April. The Artisan Craft Fair will be downtown for the next two weekends, with hours from 10 a.m. to 4 p.m. on both Saturdays and Sundays. Local crafters offer shoppers all types of handmade items, including children's items, jewelry, wood and gourd crafts, bags and totes, walking sticks and canes, hand-sewn items, purses, wine glasses, and tarts and warmers.
Entertainment on the hill includes historical performance talks at the chapel.
Check in at the Elkhart Welcome Center for detailed activities. The center is open every Saturday and Sunday from 8:30 a.m. to 4 p.m. in the Village Hall on Gov. Oglesby Street in historic downtown Elkhart.
Or check the tourism calendar to see all that is going on in Elkhart and other places in Logan County: http://www.abe66.com/calendar.pdf.
[By DEREK HURLEY; LDN]