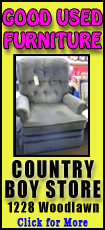 Nationwide, half of all new STDs are occurring among youth age 15-24. Over the last five years, STDs have increased in Illinois, with the state ranking 10th and 11th, respectively, for gonorrhea and chlamydia -- the two most commonly reported infections. In 2011, Cook County had the highest rate of gonorrhea in the nation and ranked second in the number of primary and secondary syphilis cases, as well as chlamydia, and every county in Illinois reported at least one case of chlamydia.

"Most STDs are treatable and many are curable. Early detection through testing is key, and increased screening, especially among high-risk populations, is critical to detect and treat infections, some of which are asymptomatic," said Dr. LaMar Hasbrouck, director of the Illinois Department of Public Health. "We are fortunate in Illinois to be able to provide access to comprehensive information about STDs, as well as clinics to get tested."

State health officials encourage using the IDPH HIV and STD hotline, 1-800-243-2437, for information, and they are using clinics statewide to provide STD diagnosis and treatment, if a primary health care provider is unavailable. A full list is available here: http://www.idph.state.il.us/
health/std/ClinicsCounty.htm.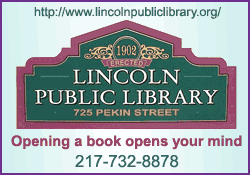 In 2011, chlamydia cases in adolescents age 15-19 accounted for 35 percent of all reported cases in Illinois -- an incidence rate five times greater than the overall state rate. Gonorrhea cases among 15- to 19-year-olds in Illinois accounted for 33 percent of all reported cases, with an incidence rate seven times greater than the overall state rate.
African-Americans were also disproportionately affected. African-Americans accounted for 51 percent of the state's reported chlamydia infections and 70 percent of the gonorrhea infections last year.
Chlamydia is the most common sexually transmitted bacterial infection in the U.S. and, along with gonorrhea, is a major cause of pelvic inflammatory disease, or PID. In women, untreated PID can spread into the uterus or fallopian tubes and cause chronic pelvic pain, infertility and potentially fatal ectopic pregnancy. Women with chlamydia are also up to five times more likely to become infected with HIV. In 2010 in Illinois, 37 percent of all new HIV infections were among residents age 13-29.
Primary care physicians, pediatricians and other health care providers play an important role in ensuring young people receive correct information and comprehensive health care. According to the Centers for Disease Control and Prevention, adolescents believe primary care settings are an appropriate place to discuss sexual health and would like their providers to initiate such discussions.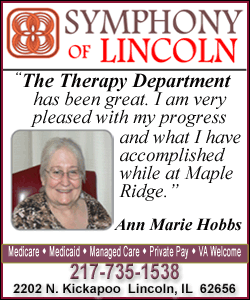 Sex education in schools, as well as received from parents and caregivers, provides adolescents with information to make informed choices about sex at a crucial period of their development. Teens want to talk with their parents and trusted caregivers about sex and relationships, and those adults have a strong influence on whether teenagers make healthy decisions about sexual activity for themselves.

Research from the CDC shows that teens who talk with their parents about sex, relationships, birth control and pregnancy tend to have sex at later age, use condoms and birth control more often if they do have sex, have better communication with romantic partners, and have sex less often.

Hasbrouck recently testified before legislators in support of House Bill 2675. If passed, the measure would provide comprehensive, medically accurate and age-appropriate sex education to sixth- to 12th-graders.

According to the CDC, there are a number of ways to prevent STDs:

-- The most reliable way to avoid infection is to not have sex.

Vaccination --

Vaccines are safe, effective and recommended ways to prevent hepatitis B and HPV, or human papillomavirus.

Mutual monogamy

-- Mutual monogamy means that you agree to be sexually active with only one uninfected person, who has agreed to be sexually active only with you.

Reduced number of sex partners

-- Reducing your number of sex partners can decrease your risk for STDs.

Condoms

-- Correct and consistent use of latex condoms is highly effective in reducing STD transmission. Use a condom every time you have anal, vaginal or oral sex.

Last year, IDPH launched the "Save Lives, Condomize" campaign to increase universal access to quality condoms, sexual health education and community mobilization supporting condom use. Condoms are 95 percent effective in preventing STDs and also provide protection against pregnancy.
For more information on STDs and where to get tested, visit http://www.idph.state.il.us/
health/std/index.htm.
[Text from Illinois Department of Public Health file received from the Illinois Office of Communication and Information]