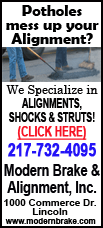 Today's highlight in history:
On April 18, 1943, during World War II, Adm. Isoroku Yamamoto, commander-in-chief of the Japanese Combined Fleet, was killed as his plane was shot down by U.S. fighters while approaching Bougainville in the Solomon Islands.
On this date:
In 1775, Paul Revere began his famous ride from Charlestown to Lexington, Mass., warning American colonists that the British were coming.
In 1831, the University of Alabama in Tuscaloosa was officially opened.
In 1906, a devastating earthquake struck San Francisco, followed by raging fires; estimates of the final death toll range between 3,000 and 6,000.
In 1910, suffragists showed up at the U.S. Capitol with half a million signatures demanding that women be given the right to vote.
In 1923, the first game was played at the original Yankee Stadium in New York; the Yankees defeated the Boston Red Sox 4-1.
In 1942, an air squadron from the USS Hornet led by Lt. Col. James H. Doolittle raided Tokyo and other Japanese cities. The first World War II edition of The Stars and Stripes was published as a weekly newspaper.
In 1945, famed American war correspondent Ernie Pyle, 44, was killed by Japanese gunfire on the Pacific island of Ie Shima (ee-EH' shee-MAH'), off Okinawa.
In 1949, the Republic of Ireland was proclaimed.
In 1955, physicist Albert Einstein died in Princeton, N.J., at age 76.
In 1978, the Senate approved the Panama Canal Treaty, providing for the complete turnover of control of the waterway to Panama on the last day of 1999.
In 1983, 63 people, including 17 Americans, were killed at the U.S. Embassy in Beirut, Lebanon, by a suicide bomber.
In 1988, an Israeli court convicted John Demjanjuk, a retired auto worker from Cleveland, of committing war crimes at the Treblinka death camp in Nazi-occupied Poland. (However, Israel's Supreme Court later overturned Demjanjuk's conviction.)
Ten years ago: Iraqi police arrested Saddam Hussein's former finance minister (Hikmat Mizban Ibrahim al-Azzawi) and turned him over to the U.S. Marines. Scott Peterson was arrested in San Diego in the death of his wife, Laci, who was eight months pregnant when she vanished on Christmas Eve. (Peterson was later convicted of murder and sentenced to death.)