The program was in the community room of the North Greens Golf Course. Istomin entertained a standing-room-only crowd with music and stories of his journey to becoming an acclaimed world-class cellist.

Mikhail, or as his friends know him, "Misha," grew up in the former Soviet Union and began taking piano lessons very early on, but "my grandmother insisted that I learn to play her favorite instrument, the cello," he said. When he did switch instruments, she closely monitored his progress on a daily basis. Istomin chuckled when he said, "I had to practice hard when she was around, because she always reported my progress to my parents. And my grandmother was around every day!"

The Soviet Union had a government-funded, two-tiered arts education program: one for students with some talent who took music lessons a few hours each week, and another for gifted kids. Istomin fell into the latter category, and at age 7 he began an 11-year total immersion in cello combined with regular school subjects. He took lessons every day, all day. After graduation he rose to the highest level of Soviet-era orchestras, performing with the most prestigious companies.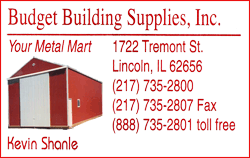 In 1989, he was accorded one of the highest privileges a Soviet-era performing artist could receive: permission to travel and perform abroad. As a member of a string quartet, he first visited Paris to perform and then departed to the United States. The string quartet traveled extensively on the East Coast. While in Baltimore, Istomin decided to defect to the U.S. and ask for political asylum. He was then 24 years old and could not speak English.
Asked why he defected, he reflected on the question for a few moments and then replied, "I had a feeling that this was a chance, a chance to do what I wanted." He further explained that in the dying days of the Soviet Union, life was stifling even for a musician of his stature.
"It was an emotionally difficult decision. Life stopped for me the moment I asked for asylum, my old life, and then a completely new life started. I knew nothing about the U.S. except that it provided a chance to be free, to do what I wanted to do. It was exhilarating and very scary," he explained. "Fortunately, I felt very confident in my musicianship after traveling in America, so I knew I could compete at the highest level for jobs."
So began a young immigrant's journey through the American landscape and culture. He auditioned and was hired by the Richmond (Virginia) Symphony, where he met Cathy Marciariello. One day after a performance, she found the young man, who knew very few words of English, bemoaning the fact that it was his birthday and he had no one to celebrate with. She took him out for a celebratory dinner, and they have been friends since.
In 1992, Istomin auditioned for the Pittsburgh Symphony and has been with that orchestra for over two decades. He has taught cello for 11 years at area universities and tours with his own group, The Pittsburgh Piano Trio. Incidentally, his wife plays violin in the group. He is truly living the American dream where anything is possible.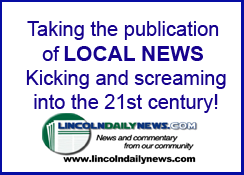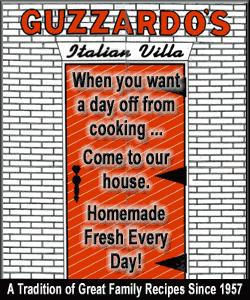 If Misha Istomin had only come to Atlanta to tell stories of his life, he would have been a great hit. His stories of his first visit to an American supermarket or trying to learn the quirks of the English language had the audience's rapt attention, and occasionally he brought the house down with laughter that was infectious.
But he also came with his favorite instrument and sat down to play. Because a symphony-quality cello can cost as much as a half-million dollars, he chose to leave that one at home.
A cello is a delicate wooden instrument that never travels in the airline luggage compartment. It requires a seat in the cabin and a ticket. Even the hard-sided carrying case is only one line of defense against damage. The wood is also subject to the vagaries of humidity. Care must be taken.
Nina Gordon, professor of cello and chamber music at Illinois Wesleyan University, graciously loaned Misha her much-loved instrument.
As he prepared to play selections from Bach's cello suite and a Tchaikovsky favorite of his grandmother's, he asked the audience to listen to the voice of the cello, how its range matched that of the human voice. For him, that is one of the marvels of the cello, what drew him to this instrument from an early age. And then he played, and the cello sang. It was a terrific end to an evening with a charming and engaging musician.
Behind the Scenes is a program presented by the Atlanta Public Library. It is organized by Cathy Maciariello, director of community programs, who brings acclaimed members of the arts and entertainment world to Atlanta.
Maciariello has had a career managing performing arts organizations nationally and internationally. The guests who appear at the Behind the Scenes programs are personal friends of hers who have agreed to take time from their very busy schedules to travel to Atlanta and discuss their careers.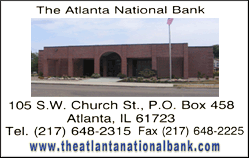 Maciariello and Istomin met when she was the executive director of the Richmond Symphony, which she rescued from certain demise. But that is another story.
Mikhail Istomin's visit to Atlanta was the final program in this season's Behind the Scenes series. Maciariello is busy calling on artists to take a few days and come to Atlanta for next season's programs. She gave a hint about next year, and again she is scheduling an eclectic mix of performers.
Check the Atlanta Public Library website for details. This is a rare chance for people attending the series to participate in an informal setting with renowned members of the performing arts community.
___
Website: www.apldinfo.org
Email: apldinformation@gmail.com
[By CURT FOX]