Get a soldier's-eye view of the Civil War
'Meet a Boy in Blue' returns to Old State Capitol

Send a link to a friend
[April 18, 2013] SPRINGFIELD -- The popular "Meet a Boy in Blue" event returns to the Old State Capitol three times this spring to give visitors a view of the Civil War from soldiers' perspective.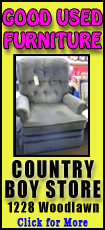 Visitors to the Old State Capitol on April 20, May 4 and May 25 can talk with a historic interpreter in full military uniform. The interpreters will discuss a key battle from the war and explain the uniform, weapons, equipment and lifestyle of Civil War soldiers.

Programs start at 11 a.m., 1 p.m. and 3 p.m. Presentations are in the Senate chamber unless otherwise noted on the day of the event.

"Meet a Boy in Blue" is part of the Old State Capitol State Historic Site's commemoration of the 150th anniversary of the Civil War.

The April 20 event is devoted to the Battle of Chancellorsville, in which Confederate Gen. Robert E. Lee managed to defeat a much larger Union Army. It was one of the bloodiest battles of the war, with more than 30,000 casualties.
May 4 brings information on the Siege of Vicksburg. Ulysses S. Grant laid siege to the Confederate bastion for 40 days as Southern troops and Vicksburg residents starved. Finally, after a chain of bloody assaults, Grant was able to force this last Confederate stronghold to surrender on July 4, 1863.
The "Boy in Blue" heads to sea on May 25 with a program entitled "War of the High Seas." The Civil War included sea battles not only along the Southern coast of the United States but across the globe as well. Union warships fought against Confederate raiders in France, Japan and the Bering Strait. The Confederate fleet was no match against the Union navy and proved little hindrance to Northern shipping.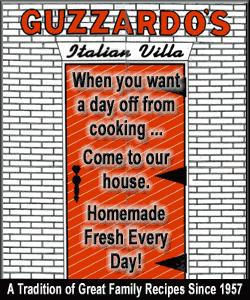 "Meet a Boy in Blue" will be followed this summer by the larger "History Comes Alive" program.
During the 1840s and 1850s, the Old State Capitol was the scene of debate over issues that led the nation to war in 1861. During the Civil War, as the seat of government, the building was the center of the state's wartime mobilization. The Capitol also provided space for local events aiding the needs of local residents as well as soldier relief efforts.
The Old State Capitol State Historic Site, administered by the Illinois Historic Preservation Agency, is open 9 a.m. to 5 p.m. Tuesday through Saturday during the month of April. It will be open 9 a.m. to 5 p.m. seven days a week beginning May 1.
[Text from file received from the Illinois Historic Preservation Agency]