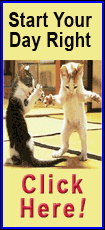 The stock prices of Morgan Stanley, UnitedHealth Group and others sank after they turned in weaker quarterly results. Prices of commodities held steady following a wild couple of days. Government bond yields remained near their lowest point of the year as investors sought safety.
The Standard & Poor's 500 index lost 10.40 points to close at 1,541.61, a decline of 0.7 percent.
Compared with the steep drops earlier this week, the losses on Thursday looked tame. The S&P 500 lost 2 percent on Monday, its worst day of the year, when a slowdown in China's economic growth set off a rout in prices for gold, oil and other commodities and pummeled the stocks of companies that make them. After reaching a record high a week ago, the index has now slumped 3 percent.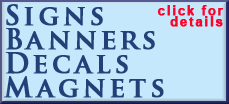 One reason behind the market's sudden turn might simply be that investors wanted to take some of their winnings off the table, said Joseph Tanious, global market strategist at J.P. Morgan Funds. At the start of April, the S&P 500 was already up 10 percent for 2013, more than investors can expect to get in most years.
"For a while there, it seemed like all the headlines were 'stock market hits all-time high,'" Tanious said. "When they see things like that, investors get nervous and look for reasons to sell."
Profit slipped at Morgan Stanley as the bank made less money from trading bonds and commodities, a common theme for many investment banks this earnings season. Morgan Stanley lost 5 percent to $20.31.
UnitedHealth's profit fell short of analysts' estimates, and the country's largest health insurer said it expects federal budget cuts to pressure its earnings this year. Its stock lost 4 percent to $59.69.
EBay fell 6 percent to $52.82 after the online auction company cut its profit forecast for this quarter.

The market didn't get any help from economic news Thursday. Investors pointed to reports that more people applied for unemployment benefits last week and manufacturing slowed in the mid-Atlantic region. Those reports followed several recent signs of weakness in the economy, including a sharp slowdown in hiring last month and poor retail sales.
The market's drop was tempered by better profits at Verizon, Pepsi and Union Pacific. Verizon Communications' profit beat analysts' predictions as wireless revenue kept rising at a rate of 9 percent, the envy of the industry. Pepsi net income and revenue also surpassed estimates.
Verizon's stock gained 3 percent to $50.91, while Pepsi's climbed 3 percent to $81.25.
Higher shipping rates pushed Union Pacific's profit up 11 percent, and the railroad said it expects to ship more goods later this year. Union Pacific rose 4 percent to $142.46.