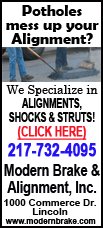 Japan's future growth will depend on further opening the economy and tapping the underutilized potential of its women and advanced technology, Abe told reporters Friday as he reviewed his achievements since taking office in late December.
Although economic data so far are mixed, Abe has been keen to claim success in turning the economy around after pushing for a drastic easing of monetary policy aimed at vanquishing chronic deflation, and hiking public spending to stimulate demand.
"Comparing now with four months ago, isn't the atmosphere much brighter?" he said.
Ending the "high yen" era by weakening the Japanese yen's value against the U.S. dollar and other major currencies is another main tenet of the prime minister's "Abenomics" platform. The aim is to make Japanese exports more competitive in global markets, though it has also raised costs for manufacturers who rely on imported energy and commodities.
So far, criticism of that strategy has been muted, though U.S. Treasury Secretary Jacob Lew said Wednesday before Group of 20 talks in Washington that he would keep pressure on Japan and China not to lower the value of their currencies to boost their exports at the expense of the U.S. and other trading partners.
Newly installed Bank of Japan Gov. Haruhiko Kuroda's program for ending deflation is a "monetary bazooka," Japanese Finance Minister Taro Aso wrote in a commentary in Thursday's edition of the Financial Times that stressed the challenges facing Japan after two decades of stagnation.
The yen has lost over 20 percent of its value versus the U.S. dollar since October. It weakened further after Japanese media reported Friday in Tokyo that Aso said his G-20 counterparts had avoided criticism over its depreciation. It was trading at about 99.15 to the U.S. dollar late Friday in Tokyo.
Following the early progress on the policy front, "This momentum must now be turned into a recovery," Aso said in his commentary. "Finding our hidden strength and changing our mindset is needed for Japan to regain true competitiveness," he said.
Abe has made politically difficult reforms aimed at improving Japan's waning competitiveness the third and final part of his economic strategy.