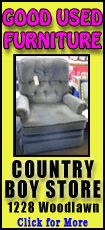 Government officials who have been briefed by Toyota executives confirmed the carmaker's decision. The officials spoke on the condition of anonymity because Toyota wanted to wait until Friday to publicly announce the decision.
Toyota has increasingly moved production of certain models to the U.S. as American buyers demand more of those vehicles.
The automaker has scheduled simultaneous news conferences Friday at the Georgetown factory and in New York.
Speakers at the New York event include Toyota Motor Corp. President Akio Toyoda, the company's top executive, and Jim Lentz, CEO of the North American region.
In an interview with The Associated Press last month, Lentz said Toyota studies sales trends for each particular model series and will add North American factory capacity when necessary.
"If we get to a point where we're forecasting greater demand than there is capacity, depending on what series it might be in, we would raise our hand to build that increased capacity here in North America," he said.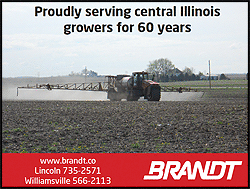 The Lexus ES series fits that description. Sales of the midsize luxury cars, which are offered in conventional and gas-electric hybrid versions, have nearly doubled so far this year compared with 2012. Last year, ES sales rose 37 percent. Toyota sold just over 56,000 ES models in the U.S. last year, about the amount that the addition to the Kentucky plant will be able to produce.
Lentz said Toyota would continue to move production to North America as a hedge against fluctuations in the value of the yen versus the dollar. The company now builds in North America roughly 70 percent of the cars and trucks it sells in the region, he said.
The strong yen had caused Japanese automakers to produce more cars in North America. But recently the yen has weakened against the U.S. dollar, helping Japanese exporters. Lentz said the weaker yen is short term, and Toyota's broader strategy is to build where it sells.
"It's difficult for a manufacturer to know where currency is going to be at any point and time in the future," he said. "So whether the yen is moving up or whether the yen is moving down, we're going to be in a good position in the U.S. because a vast majority of our business is done in dollars. I think what you'll see is even more investment in the U.S."
Two days ago, the state approved a tax incentive package for the automaker. The Kentucky Economic Development Finance Authority approved $146.5 million in state tax incentives to help with the cost of the proposed $531 million expansion.