The Board of Regents approved the gift from Berkshire Hathaway Inc. Vice Chairman Charles Munger on Thursday afternoon. Munger is billionaire investor Warren Buffett's right-hand man, and Buffett consults him on every major move.
The building expected to open in fall 2015 is aimed at promoting interaction and breaking down academic barriers, university officials said. The gift from Munger includes $10 million for fellowships to be offered to students of the Ann Arbor-based university's 19 schools and colleges. The fellows would be among the 600 residents of the eight-story building, which is to be centrally located on the campus.
Munger told The Associated Press by phone from his California home that he recognizes spending a huge sum for a new residence hall isn't the highest priority of most universities or an obvious avenue for philanthropy. But the 89-year-old Michigan alumnus said it builds on other ideas, including a large graduate student housing complex he funded at Stanford University.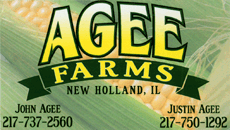 Munger said his desire to get graduate students working together and exchanging ideas goes back to his law school days at Harvard University, where he saw little interactions among students in different fields. He's driven by the words of mathematician and philosopher Alfred North Whitehead, who spoke of "the fatal unconnectedness of academic disciplines."
"It's a pernicious evil. Fatal -- I don't think that's too strong," said Munger, who studied math at Michigan in the 1940s. "Specialization causes a lot of bad thinking."
The Michigan residence hall apartments will feature several individual bed and study rooms with a private bathroom, a large shared kitchen, and common dining and living areas. Some will be used by visiting faculty. The eighth-floor will feature gathering spaces, a fitness center and commissary. There also will be a gathering room for the fellows.
Total cost of the building will be $185 million, and the balance will be paid for by lease revenue, the university said.
It's the latest in a series of large investments in the university, particularly gifts that bolster its graduate offerings and entice students who might otherwise head to the Ivy League or other prestigious schools. Last month, the university announced that Helen Zell, wife of billionaire real estate mogul Sam Zell, was giving $50 million to support the school's acclaimed graduate writing program.