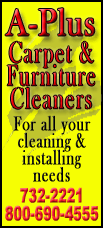 The company reported Thursday that it pulled in 5.9 billion euros ($7.7 billion) in the January-to-March period. Much of that growth happened in Africa, the Middle East, Eastern Europe and North America. But all geographical regions posted growth.
Western Europe, however, lagged behind the others, with a 1.9 percent rise. The company also blamed a 0.9 slide in sales of professional products on the economic crisis in Europe, saying that most of its customers for those lines are on that continent.
The company behind Maybelline makeup and Garnier hair products maintained its goal to increase sales and profits this year.