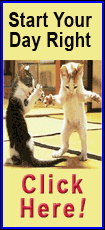 The work consists of photos taken in 2010 that won prizes in the 2011 Belarus Press Photo competition, including images of people protesting against authoritarian President Alexander Lukashenko and a police crackdown on them.
Some of the photos were made by photographers working for international news agencies, including The Associated Press, Reuters and AFP.
The security agency, which is still called the KGB, said the photos were selected to "humiliate national honor and dignity."
On Thursday, after two days of deliberation, the court agreed. Located in the town of Ashmyany, 100 kilometers (60 miles) northwest of the capital, Minsk, the court also ordered authorities to destroy 41 copies of the book, which were seized by Belarusian authorities last fall.
The books were seized from competition organizers Yuliya Darashkevich and Alexander Vasyukovich as they returned from Lithuania, where the book was printed. An unknown number of copies have been sold in Belarusian bookstores, and others were donated to libraries.
The competition organizers -- Darashkevich, Vasyukovich and Vadim Zamirouski -- were summoned to attend the hearing but face no charges. Their lawyers said they would appeal the verdict.