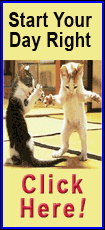 Commissioner Karel de Gucht told reporters after a meeting of the 27-nation bloc's trade ministers in Dublin that the talks with Washington should be concluded by October 2014, when the term of the European Commission ends and a month before U.S. holds midterm elections.
Experts say the agreement would foster growth and jobs by lowering tariffs and removing other trade barriers for most industries between the two economic giants, which together account for almost half of the world economy.
The negotiations are expected to be arduous, not least because of disagreements over the agricultural sector.