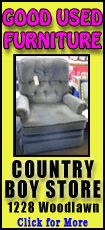 Madigan filed the lawsuit in U.S. District Court for the Central District of Illinois, alleging the Lincoln-based AAA Siding placed telemarketing calls to Illinois consumers who are registered on the National Do Not Call Registry, including residents in Macon, Morgan, Sangamon and Tazewell counties.

Under the agreed settlement, AAA Siding will be barred from future violations of the registry and must train its telemarketing employees on the guidelines outlined in the agreement. The company must also maintain telemarketing records for monitoring by the attorney general's office to ensure compliance with regulations of the Do Not Call Registry.

"The Do Not Call laws provide important protections to limit unwanted phone solicitations," Madigan said. "This company violated the registry laws by contacting central Illinois residents."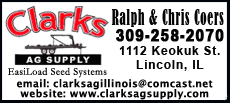 Madigan urged Illinois consumers to sign up for the Do Not Call Registry by visiting https://donotcall.gov/register/reg.aspx or by calling 1-888-382-1222 or TTY 1-866-290-4236.
Once consumers are registered, companies cannot make solicitation calls to their homes or cellphones, with the following limited exceptions:
Calls from organizations with which you have established a business relationship.

Calls for which you have given prior written consent.

Calls that are not commercial or do not include unsolicited advertisements.

Calls by or on behalf of tax-exempt, nonprofit organizations.
Assistant Attorney General Philip Heimlich is handling the case for Madigan's Consumer Fraud Bureau.
[Text from file received from the office of Illinois Attorney General Lisa Madigan]