(Copy of questionnaire responses)

How long have you been a Chamber member? 10 years

I joined the Chamber because…
Even though we do very little business in Logan County we are part of the community.

Why did you decide to invest in Logan County?
Family and friends. Also the wealth of experienced people from our industry in Logan County. The 10 people in our office have a combined 234 years of experience in the store fixture industry. To find this level of experience in such a small industry is very fortunate for Stuart Solutions.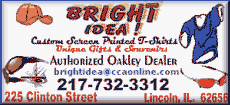 What products and services do you offer to Logan County?
We have provided fixtures to several of the businesses in Logan County. Our real market is national retailers.

What does the future of your business look like?
Our business is dependent on the strength of the economy. If people are spending money, retailers expand and remodel. We have aligned ourselves with some very strong retailers that are growing in spite of the economy.

Five "Did you know?" facts about Stuart Solutions, LLC

1. Stuart Solutions was started in April 2003 in a little room in the basement of
the Faith's house on Illini Drive with only Sarah Stuart Faith as an independent
sales representative. Now Stuart Solutions has 10 employees.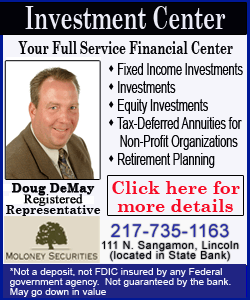 2. Stuart Solutions has been able to utilize some local small businesses when
sourcing items for their customers. These include custom curtains, packaging, and
custom frames.

3. Stuart Solutions has been in business 10 years this week.

4. Stuart Solutions provides services such as design, installation and construction services and management to the retail industry.

5. Stuart Solutions is directly involved in high profile "Flagship" stores for Walgreens. In the last two years, they have done stores in New York (Wall Street, Times Square, Empire State Building), Las Vegas (Planet Hollywood, Venetian, Hollywood, Chicago (State & Randolph, Bucktown), Washington DC and Puerto Rico. Currently under construction are stores in San Francisco, New Orleans,
Boston and Philadelphia.
Contact person: Sarah Stuart Faith, 217-735-9440, ext. 155
[Text copied from file received from the Lincoln/Logan County Chamber of Commerce]