[April 19, 2013]

Send a link to a friend
Wednesday evening, Illinois American Water invited Lincoln city officials and representatives along with media to their south water plant to tour the new water pumping station at the facility.
Dave Schonauer, Lincoln water district manager, hosted the tour. Other Illinois American representatives on hand were Barry Suits, vice president of operations; Chris Johnson, from the Peoria District; and Karen Cotton, external affairs manager.

Mayor Keith Snyder, Alderwoman Jonie Tibbs and husband Harry, Alderwoman Kathy Horn, City Clerk Susan Gehlbach, and Chief Mark Miller of the Lincoln Fire Department were on hand to take the tour.

Pictures by Nila Smith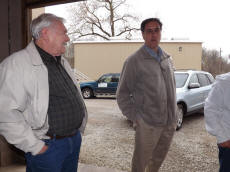 Schonauer chats with Harry Tibbs.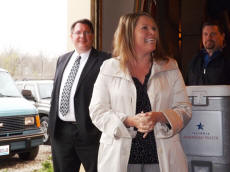 In the foreground is Karen Cotton; in the background to the left, Barry Suits; and to the right, Chris Johnson -- all representatives of Illinois American Water.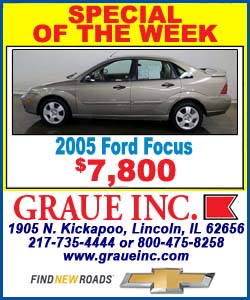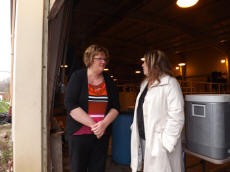 Cotton greets Susan Gehlbach, city clerk.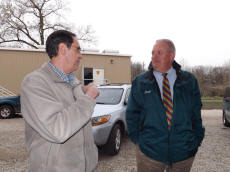 Mayor Keith Snyder arrives.

Alderwoman Jonie Tibbs visits with Schonauer.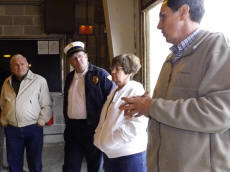 Fire Chief Mark Miller, second from left, also arrives.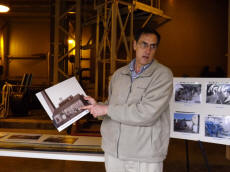 Schonauer shares a photo of the original Lincoln Water, Light and Power building.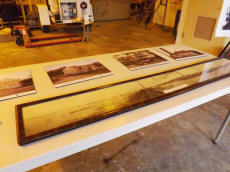 The long photo shows the water plant during the flood of 1926.