Logan County Master Gardener Four Seasons Gardening program
TeleNet series at Logan County U of I Extension office

Send a link to a friend
[April 19, 2013] The spring series of University of Illinois Extension's Four Seasons Gardening program, which focuses on environmental stewardship and backyard food production, gets underway in April.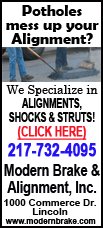 "Pollinators and Insecticides" -- Tuesday, April 23, 1 p.m.
Colony collapse disorder, or CCD, continues to be a major problem for the honeybee, our most important pollinator. Species of bumblebees in California are dwindling in numbers, and some may go extinct. Bumblebees in Illinois are being surveyed to determine whether there is a similar local problem. Although these and other threats to our pollinators appear to be caused by several factors, recent research points to some insecticides as being more than just a minor part of the problem. Nontechnical summaries of this research will be presented along with information on other effects on insect pollinators and an overview of the various pollinators. (Register)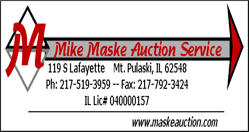 "All About Tomatoes: Strategies for Controlling Common Pests and Disorders" -- Tuesday, May 7, 1 p.m.
Although tomatoes are considered a garden favorite and easy to grow, they can succumb to a number of pests and environmental disorders that result in disappointment for the grower. In this session, participants will learn how to identify the most common tomato diseases and insect pests and how best to control them in a home garden setting. Nutritional disorders and other common environmentally induced problems will be discussed as well. (Register)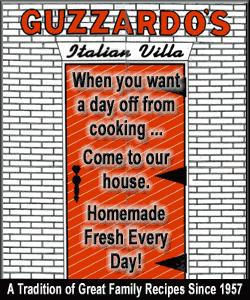 "Don't Doubt the Drought"-- Tuesday, May 21, 1 p.m.
The year 2012 was hot and dry. How will our landscapes respond in the years to come? The program will discuss growth expectations this year for lawns, newly planted trees, shrubs and evergreens. How will the drought affect our flowering plants such as perennials, flowering shrubs and ornamental trees? What should we be looking for with established trees, and what are some of the best management practices for helping our landscape plants recover? (Register)
Each program is $5 and will be presented at the U of I Extension building, 980 N. Postville Drive in Lincoln. The presentation will be via the University of Illinois TeleNet system and local computer PowerPoint presentations, allowing live discussion between the instructor and gardeners throughout Illinois.
To reserve a packet of handouts, preregister online at the Logan-Menard-Sangamon unit website at http://web.extension.illinois.edu/lms/. For more information, call 217-732-8289
[Text from file received from Amy L. Hyde, University of Illinois Extension]